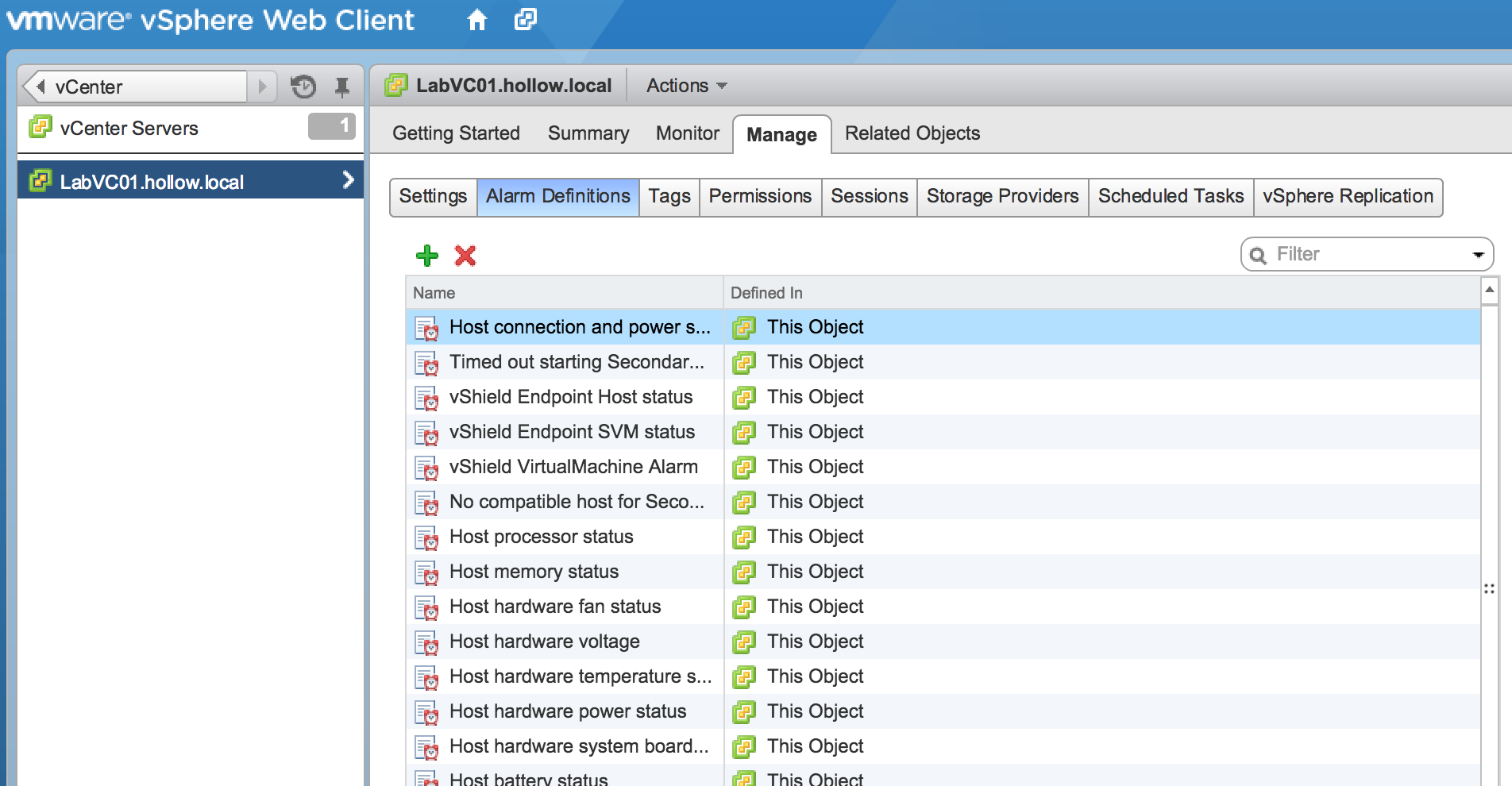 SRM 5.8 Alarms
January 6, 2015
Setting up some alerting is a good idea once you've setup your disaster recovery solution.  Let's face it once you've tested your DR solution, you might not look at it again until your next test, which in some cases is yearly!
To setup alarms for SRM in version 5.8 navigate to the vCenter object and click the Manage tab.  From there click the Alarm Definitions sub-tab.  Click the add (green plus sign) to add a new alarm.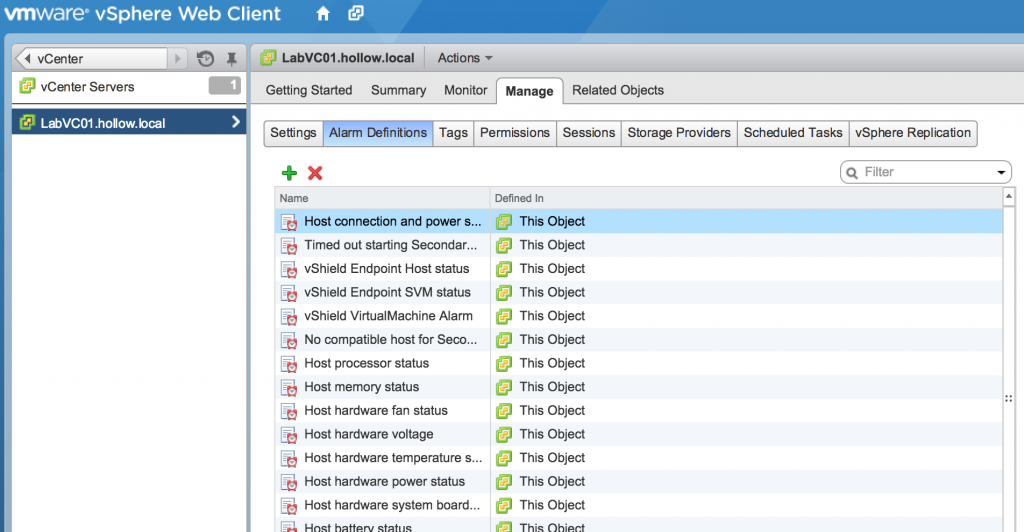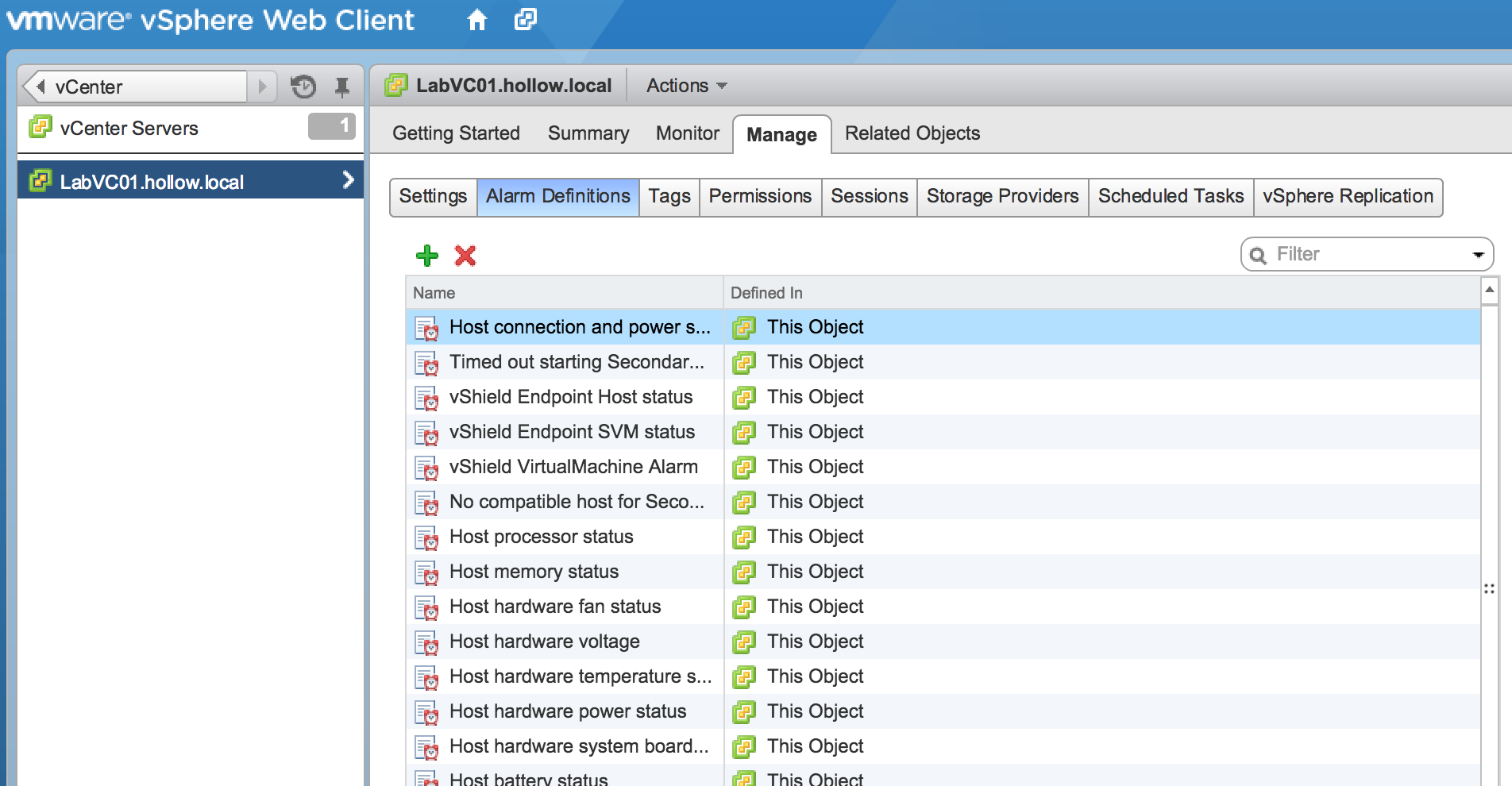 Give the alarm a name and description that will let you know what it is.  You'll need to click the "Monitor:" dropdown and select vCenter Server.  Click Next.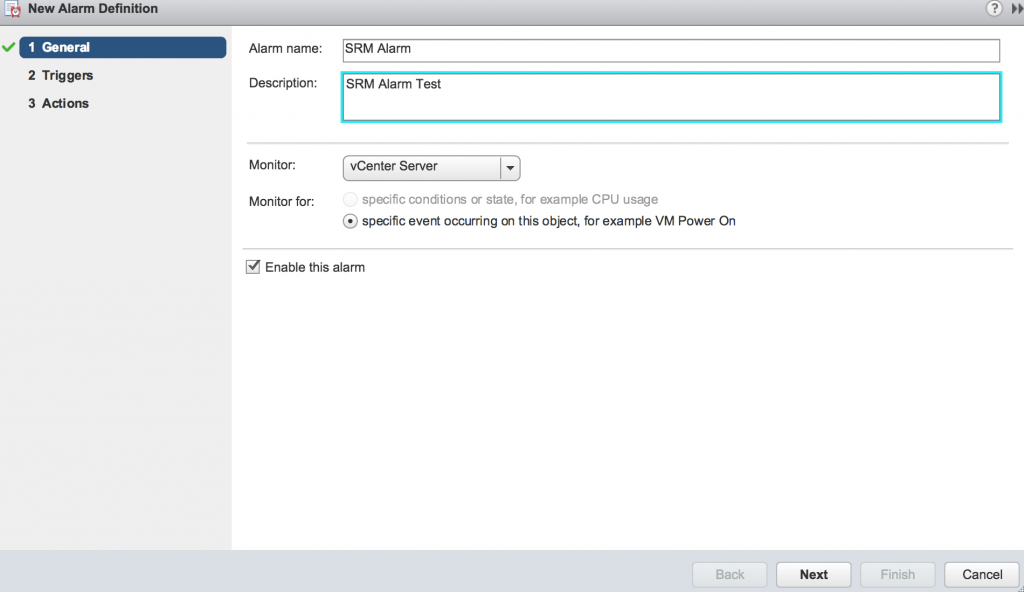 Add a trigger (Green Plus Sign) and scroll through the drop down list.  Select the event type that you're trying to monitor.  Hint: The SRM alarms will have the name of the SRM server in parenthesis.   Click Next.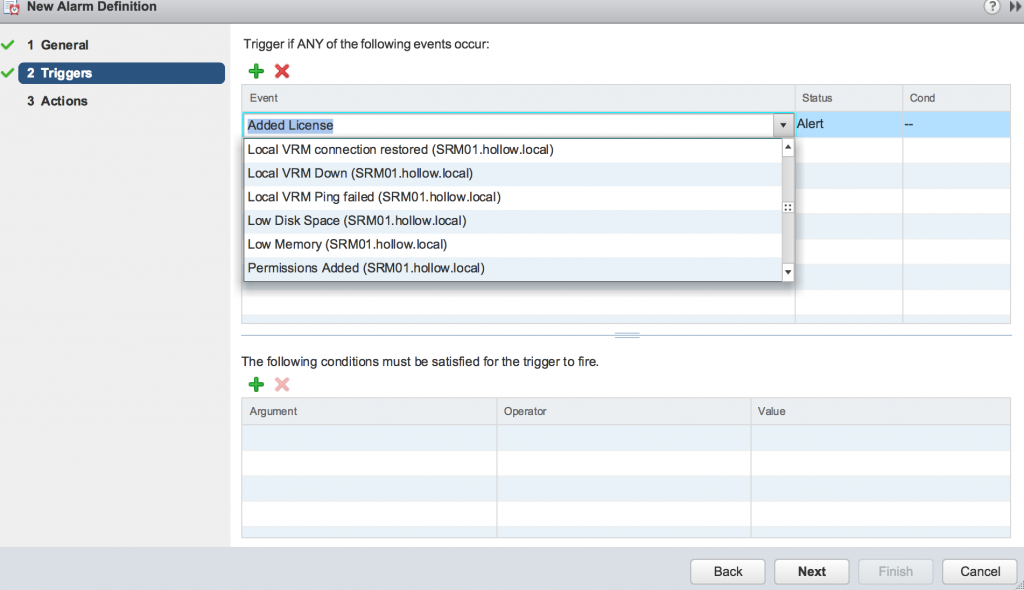 Add an action to take place when the event status is triggered.   Click the green plus button and choose an alarm action such as send an email.  The configuration should be related to the action, such as a notification email requires an email address.  "Run a command" requires a command to run.  Also, you can select how often the action should be done and when the alarm went from normal to a warning, warning to alarm, etc.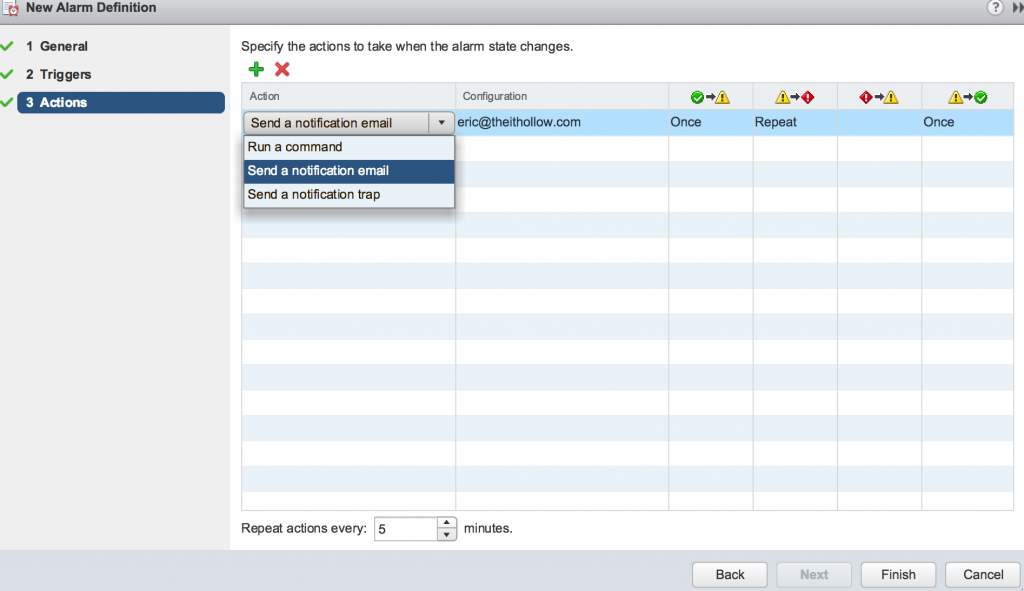 Summary
Alarm actions are a small thing, but might really save you in the event of a disaster.  It's much easier to deal with an alert right as something in the environment changes, versus not knowing about it and trying to track it down while you're under pressure.