vRealize Automation 7 – Services
January 26, 2016
Services might be a poor name for this feature of vRealize Automation 7. When I think of a service, I think of some sort of activity that is being provided but in the case of vRA a service is little more than a category or type. For example, I could have a service called "Private Cloud" and put all of my vSphere blueprints in it and another one called "Public Cloud" and put all of my AWS blueprints in it. In the screenshot below you can see the services in a catalog. If you highlight the "All Services" service, it will show you all blueprints regardless of their service category. Otherwise, selecting a specific service will show you only the blueprints in that category.
NOTE: if you only create a single service, the tab that is highlighted on the left side does not appear. Creating a second service forces this pane to be displayed.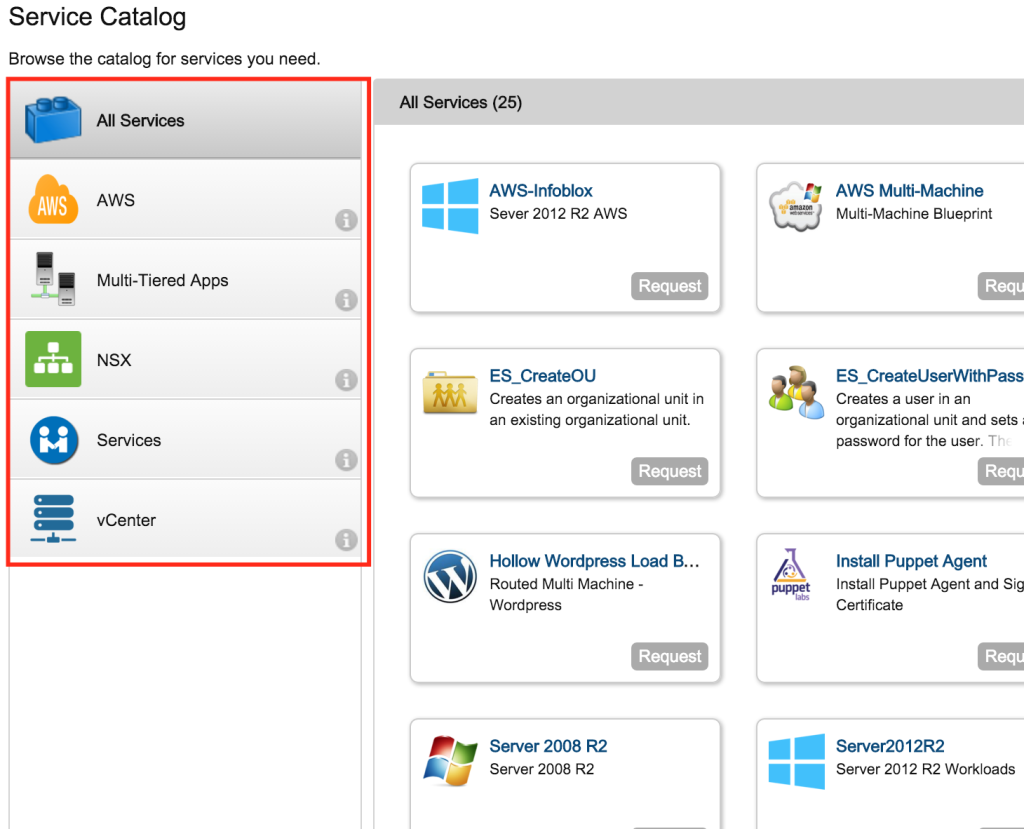 All blueprints must be part of a service for it to be provisioned. To create a service go to Administration tab –> Catalog Management –> Services. Click the "New" button to add a new service.

Give the service a name and description. Then click the browse button to add an icon for your service. If you're looking for some standard icons to use, I recommend the vCAC icon pack from vmtocloud.com.
Change the status to Active and then give it an owner. You can also set which hours the service is available to your users and the default change window for the service if you'd like. Again, I'm in a small lab so I'm not messing with this much. Click "OK".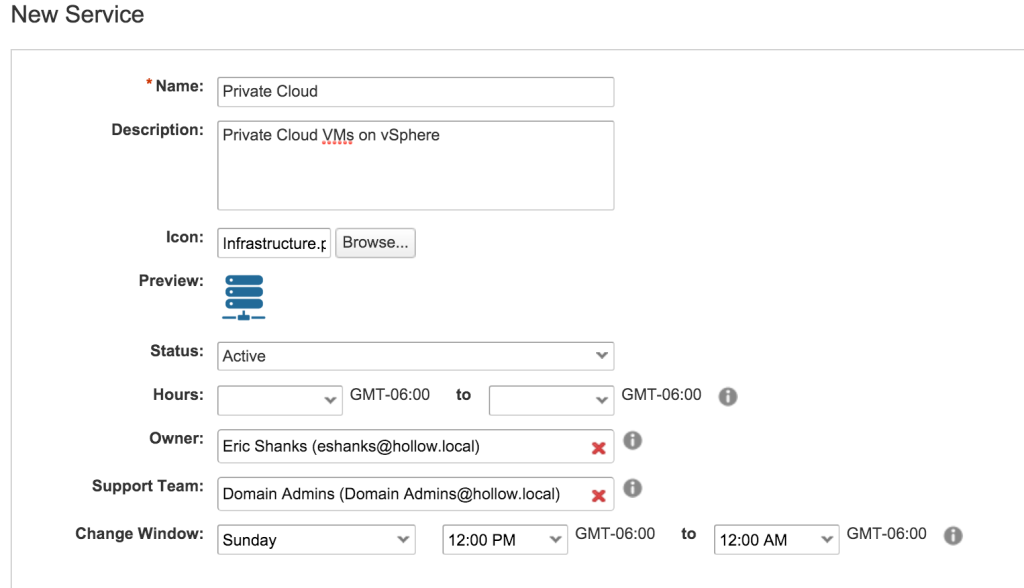 Summary
Services are pretty simple to setup and there isn't much to them once you understand that they are just a grouping for blueprints and not something more complex. We'll add our blueprints to a service so that we can group them better later on.