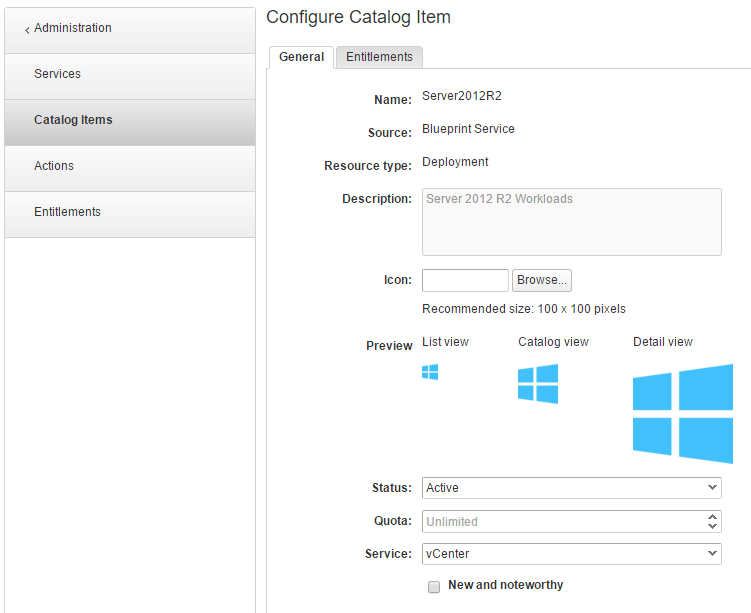 vRealize Automation 7 – Manage Catalog Items
February 2, 2016
You've created your blueprints and entitled users to use them. How do we get them to show up in our service catalog? How do we make them look pretty and organized? For that, we need to look at managing catalog items.
Log in as a tenant administrator and go to the Administration Tab –> Catalog Management –> Catalog Items. From here, we'll need to look for the blueprint that we've previously published. Click on the blueprint.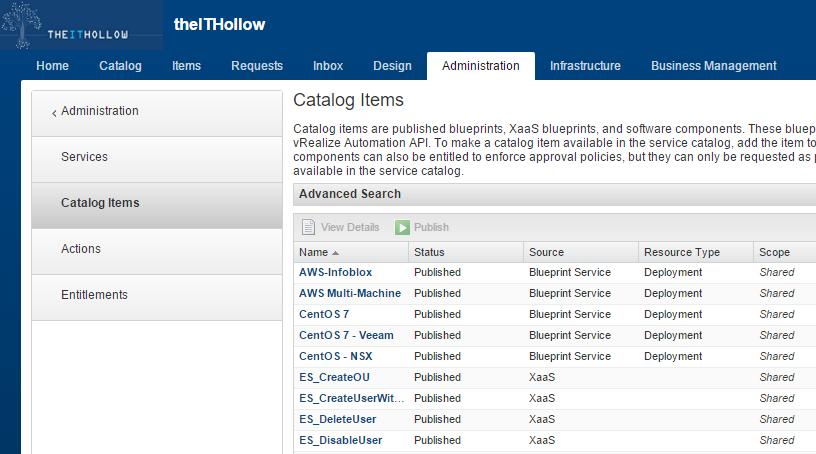 The configure catalog item screen will appear. Here, we can assign this catalog item an icon. If you're looking for some great icons to use I would recommend starting with vmtocloud icon pack found here. Next, change the status to Active so that it will show up in the catalog, and lastly, select which service this catalog item should be listed under. Remember that a service is like a group of catalog items. Also, if you want, there is a check box to show the item as "New and Noteworthy." This just highlights the catalog item in the service catalog.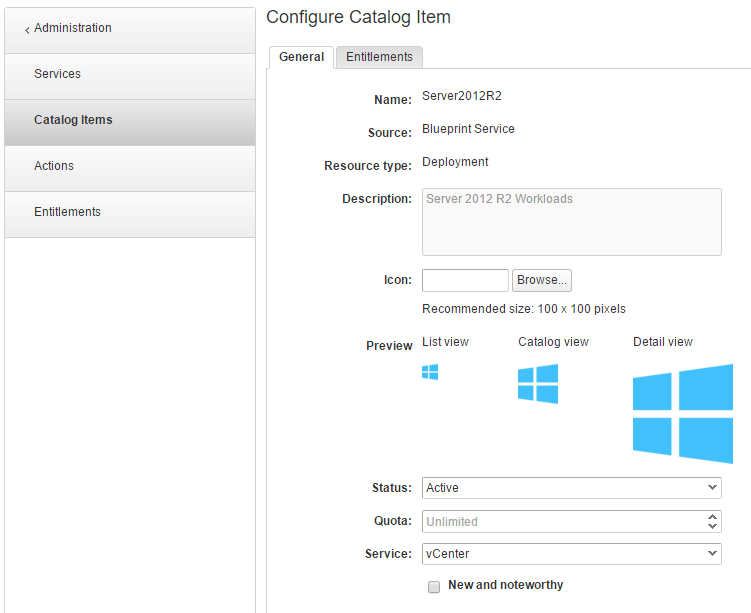 If we click the entitlements tab, we'll see who has been entitled to the item. Click Finish.

When we go to the service catalog, we should see some nicely laid out items, with icons and grouped together by services. If you don't see the correct things, check to make sure the user logged in has the correct entitlements.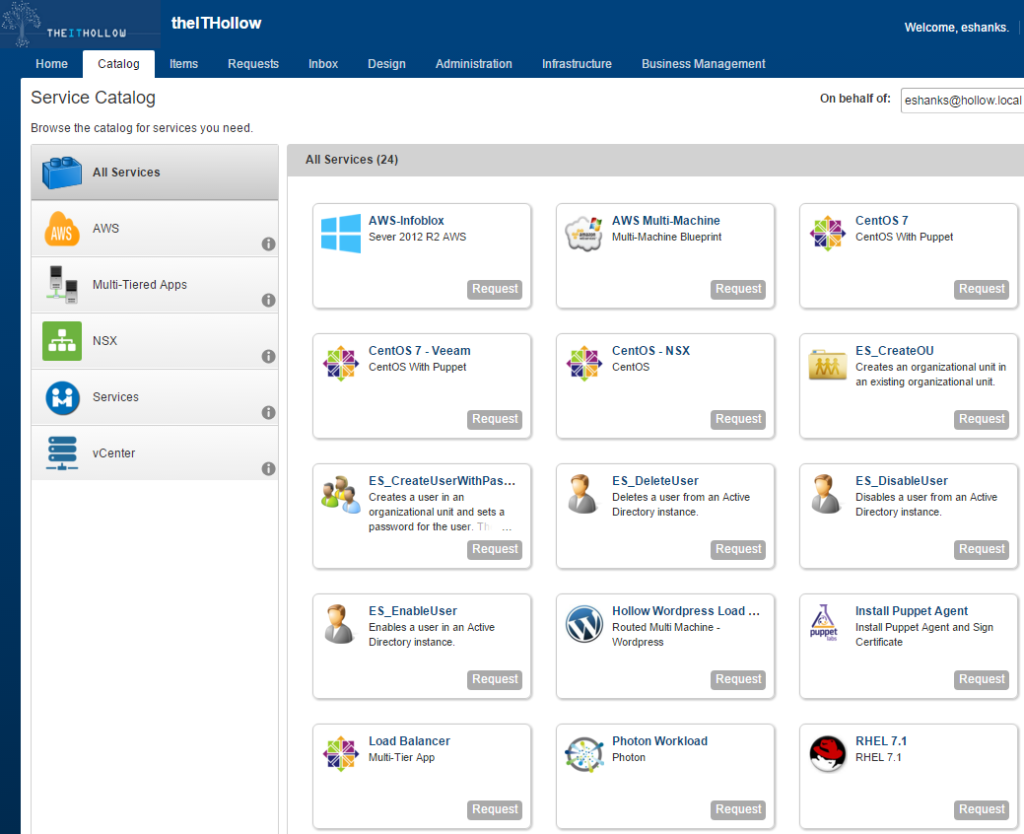 Summary
A blueprint that is published has to get configured so that it shows up all nice and neat in the service catalog. Managing catalog items is the way to do this.