UCS Director VMware Storage Policy
October 17, 2016
The storage policy defines how virtual disks will be deployed on vSphere datastores. This policy will be added to the Cisco UCS Director Virtual Data Center construct to provide a comprehensive policy on how to deploy new virtual machines on VMware vSphere.
VMware Storage Policies
To configure a VMware Storage Policy,  go to the Policies drop down "Virtual/Hypervisor Policies" –> Storage. Then click on the "VMware Storage Policy" tab.
You'll notice that there may be some default storage policies listed here. These can be deleted and you can create your own policies from scratch. VMware storage polices are created by default when you add the cloud. Click "Add".
Give the policy a name and description and then select the cloud associated with the policy.
Use Linked Clone: If you plan to use a linked clone from your vSphere image, select the check box
Storage Profile: If you are using VMware VSAN, you can select a storage profile to select the correct datastores based on criteria.
Data Stores/Datastore Clusters Scope: Select which datastores and datastore clusters can be considered for virtual machine deployments as part of this policy.

Below this, select the type of storage options that will determine the datastores being used by UCS Director to deploy virtual machines. Be sure to put in a filter that will match your desired datastores and be sure to put in a free space filter so that you won't over allocate your datastores and knock them offline.
In the section below this, allow the resizing of virtual machine disks upon provisioning and enter in any criteria that describes the desired state of the virtual disks. On the bottom check box, you're able to allow your end users to specify the datastores that are part of the scope, during the provisioning request.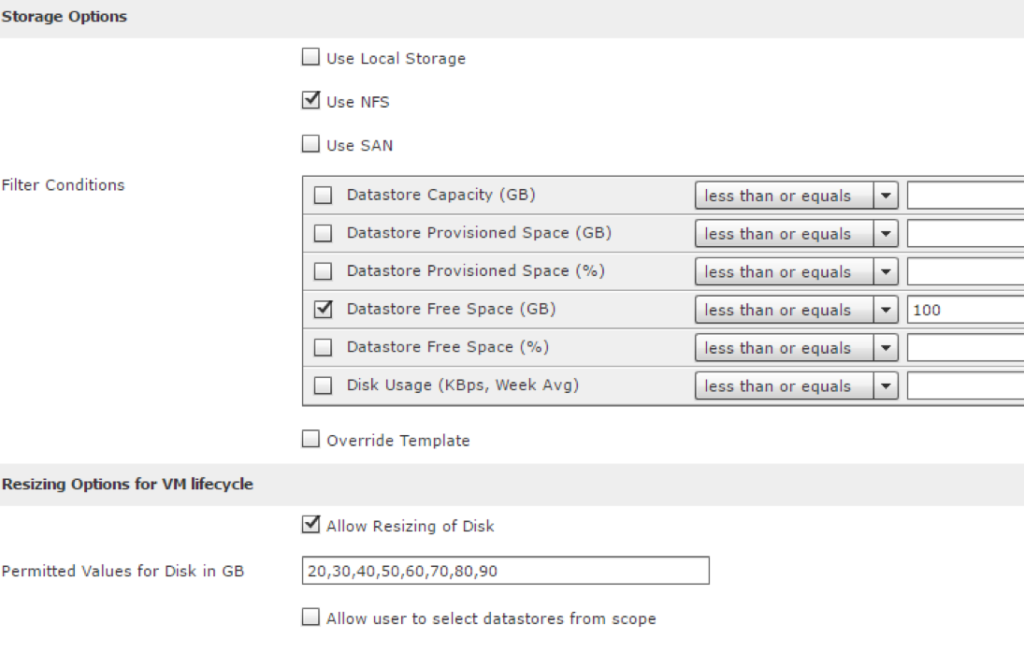 Click "Next".
On the disk policies screen, you're able to set different capabilities for different disk types. By default any additional disks use the system disk policies you created previously.
Select Next on the Disk Policies tab.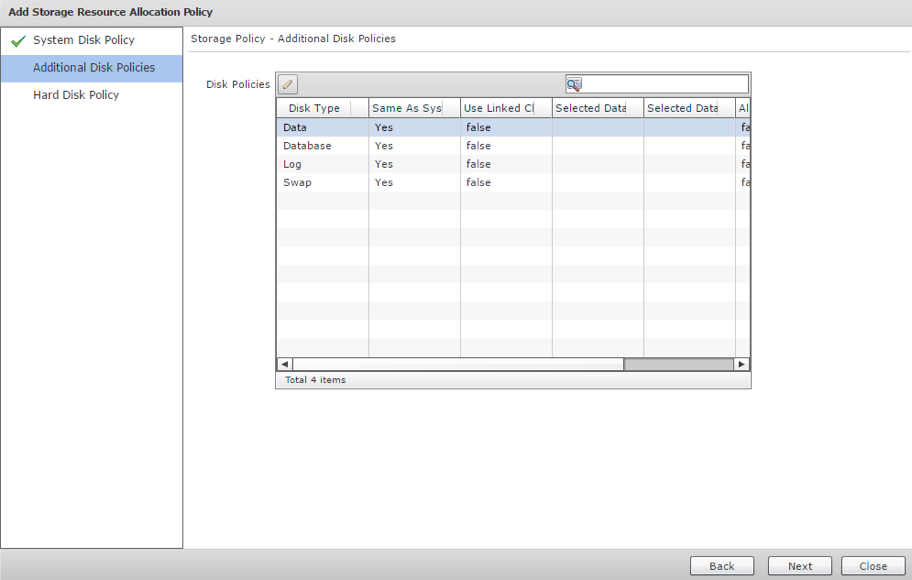 If additional disks are allowed to be added during provisioning time, click the plus sign and add information for the additional disks on the last screen. By default a system disk is the only disk added and you do not need to add one to this screen. If you want to create a new disk click the plus button and fill out the required information for an additional data disk.
Then click "Submit".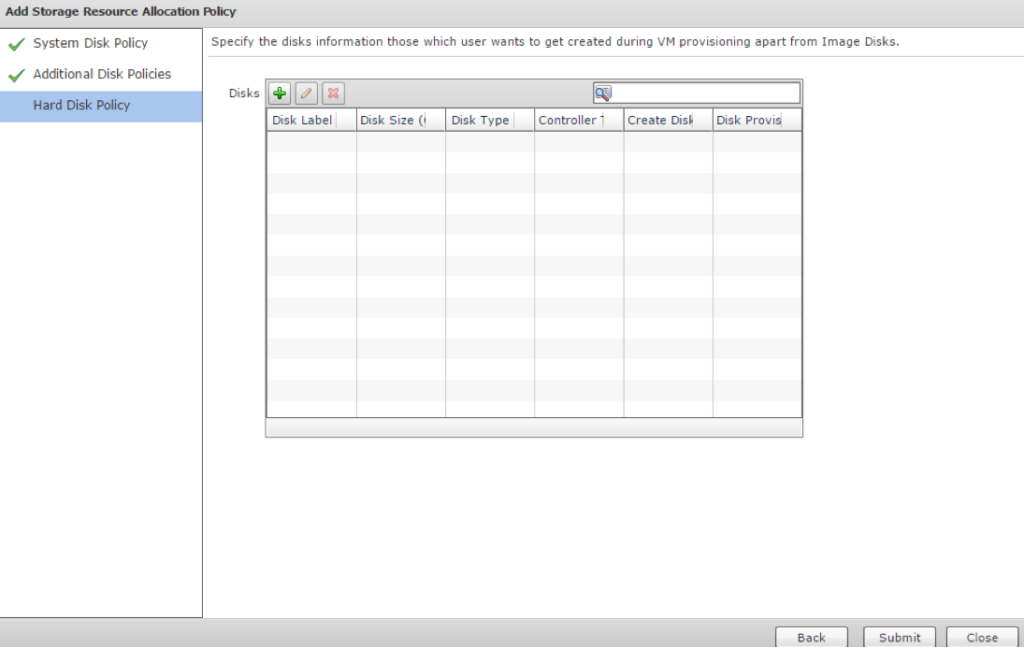 Repeat this process for other clouds and other disk policy sets as necessary.
Summary
The VMware Storage Policy is important to complete so that virtual machines will be able to find a suitable datastore and have guardrails around how many disks can be created and what sizes are available. If you have a Hyper-V or KVM environment, please select those tabs and complete those sections. This policy will be added to a VDC for use later on.