Installling VMware Site Recovery Manager is a pretty simple task.  For the most part the wizard asks some basic info about vCenter and IP addresses and takes you through the individual steps.  It would be a good idea to turn off UAC on the server before you install though.  Making changes after the install requires UAC to be off and can get messy when you do it after the fact.
NOTE:  Turning off UAC on Server 2012 requires editing the registry. https://social.technet.microsoft.com/wiki/contents/articles/13953.windows-server-2012-deactivating-uac.aspx

SRM needs to register with the local vCenter server.  Enter connection information for the vCenter that is in the same site as the SRM server.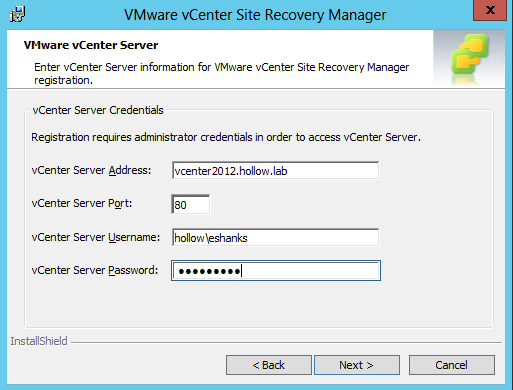 Enter a local site name as well as email address.  You'll also need to select the Local host which can be  domain name or an IP address of the SRM server.  You also have the opportunity to change ports if necessary.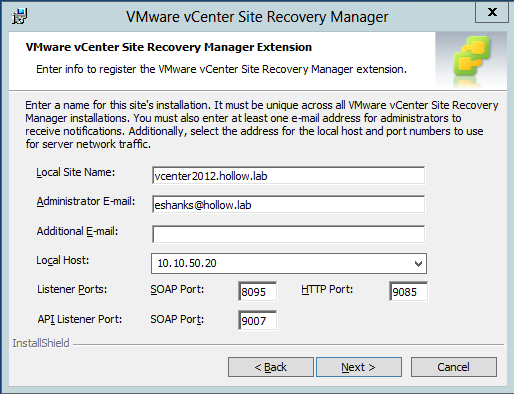 Select your database client.  I've used SQL in this instance.  The configuration wizard requires an ODBC DSN to be created, but you can click the button on the screen to add one if you haven't done it ahead of time.  Make sure to enter credentials for the database connection.