Running a test recovery is an important step to take before having an actual disaster.  One of the most valuable pieces of VMware Site Recovery Manager is that you can non-disruptively test the configurations.
Find the recovery plan to test in the SRM module of the vSphere Client.  Click the "Test" button.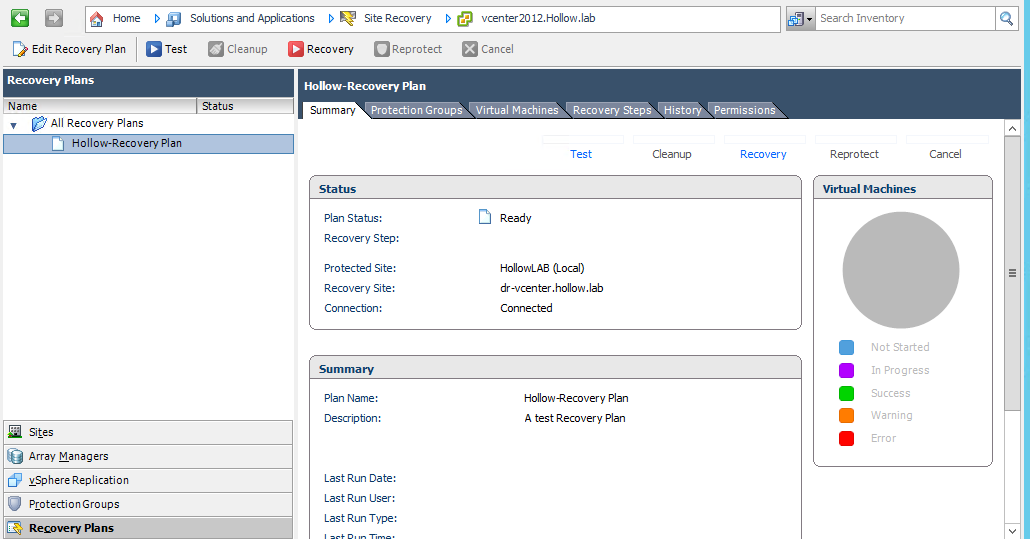 A warning message will appear before continuing on with your test.  Also on this screen there is an option to run one last replication to make sure the VMs are up to date.  This is useful if the plan is to use SRM to migrate VMs to a different datacenter, but as we all know, disasters aren't going to wait for one more replication.  If the goal is to test what happens during a disaster, leave this box unchecked to make it more realistic.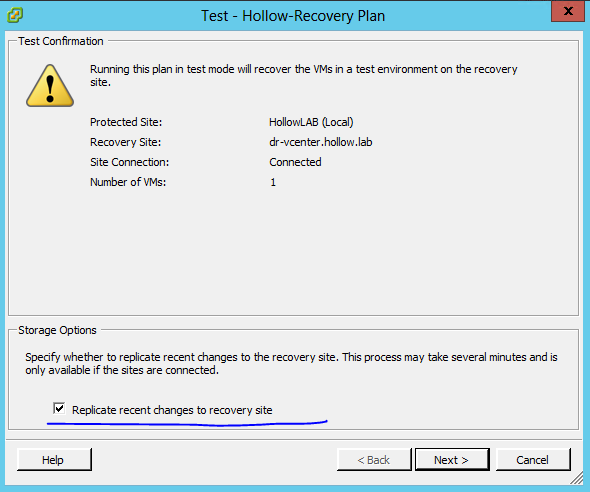 Review the information and click "Start".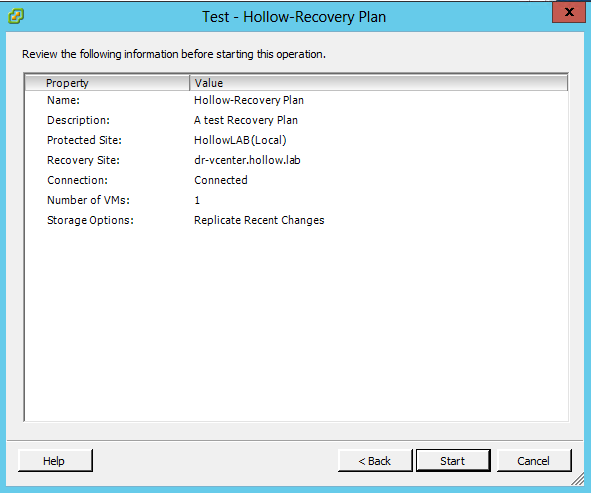 The recovery test will start and information will start appearing in the SRM console about number of VMs in progress, finished and not started.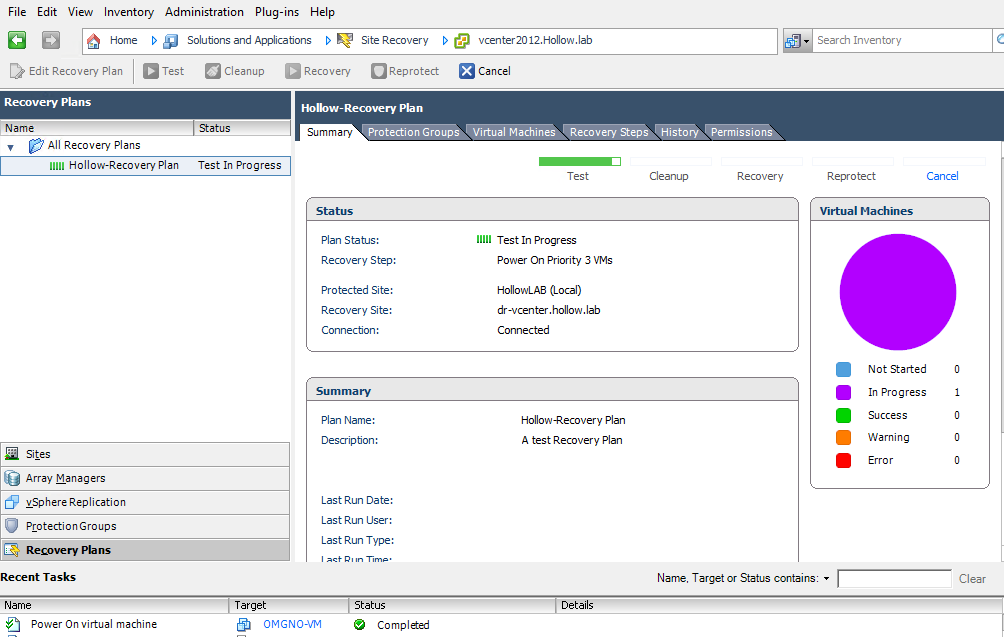 Once the recovery plan test is done, a message will appear letting you know that the test environment is setup.  During this phase, the VMs should be available for running any application tests, connectivity tests etc that may need to be verified.  Any errors here should be reviewed so that they can be fixed before running a real failover, or subsequent failover tests.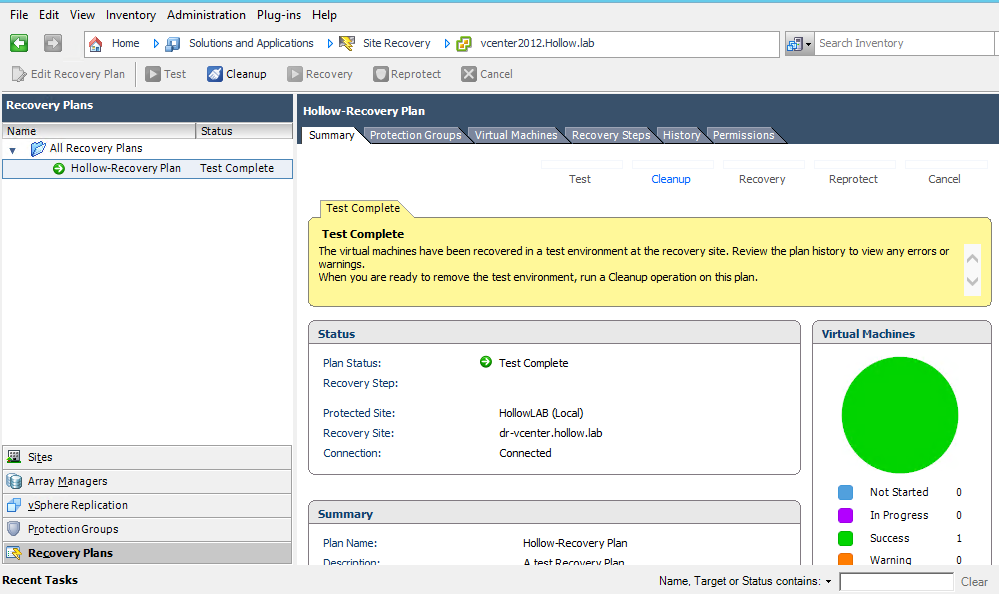 The example below shows that during the test recovery the VM named "OMGNO-VM" is operational at both the DR Datacenter and the Production Datacenter without issue.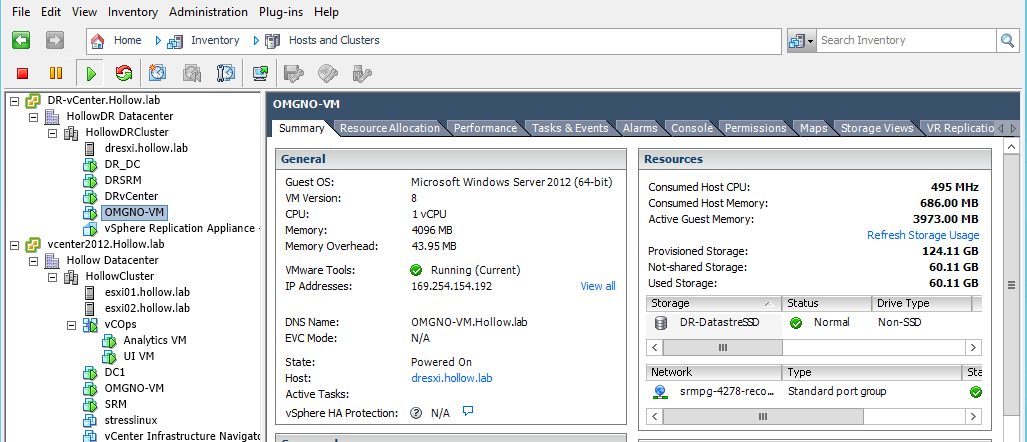 If during the recovery plan setup, an "Auto" network was used for test recoveries, a bubble network would be created during the test failover.  In the example below there is a new vSwitch created without any uplinks.  This is where the VMs will be attached for testing purposes.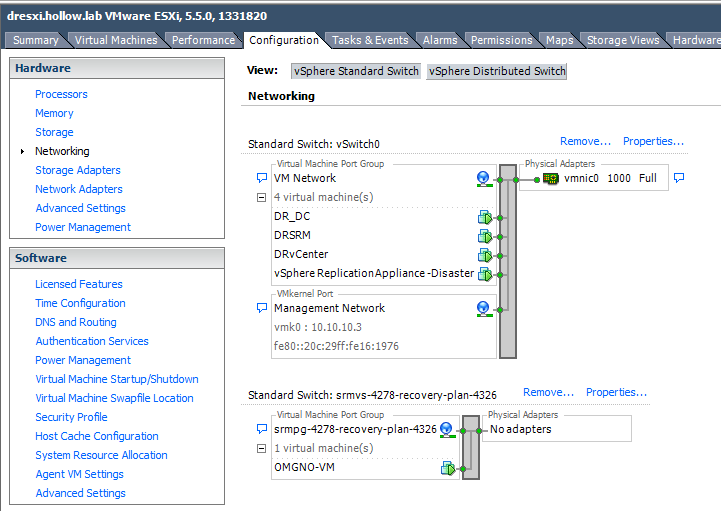 As you can see below, the OMGNO-VM is fully operational during the test failover.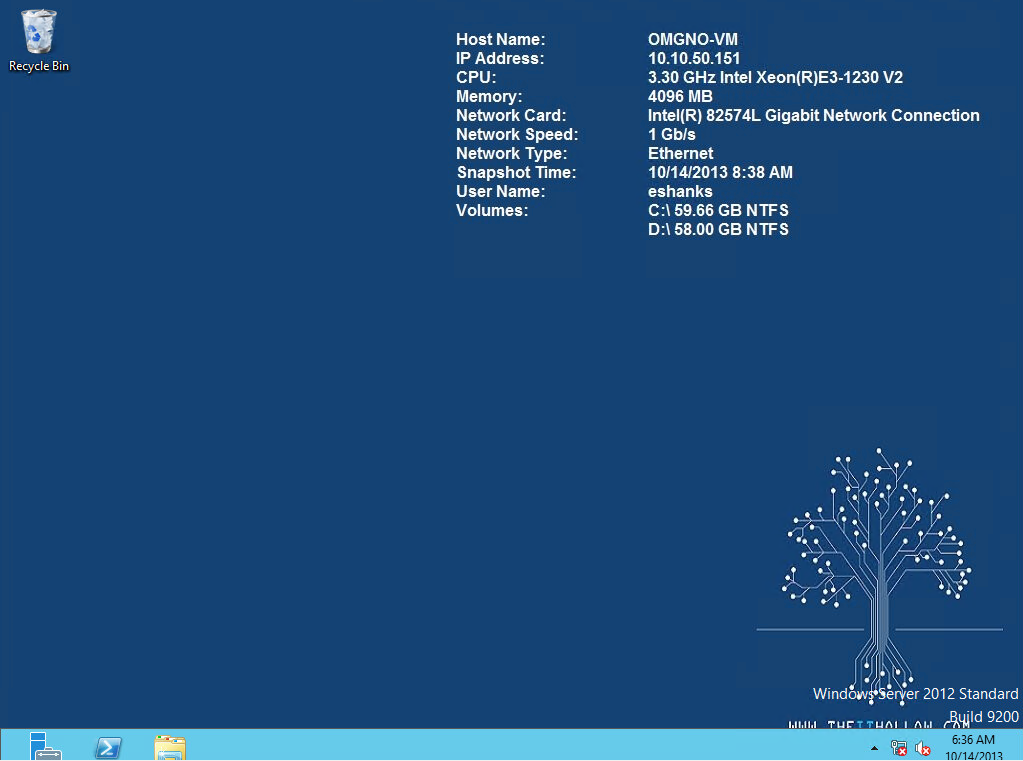 When the testing is done, click the "cleanup" link on the SRM screen.  A warning message will appear asking you to confirm that this is what is intended.  During this cleanup phase, the VMs will be powered back off, temporary datastores that were created will be destroyed, and any bubble networks will be removed.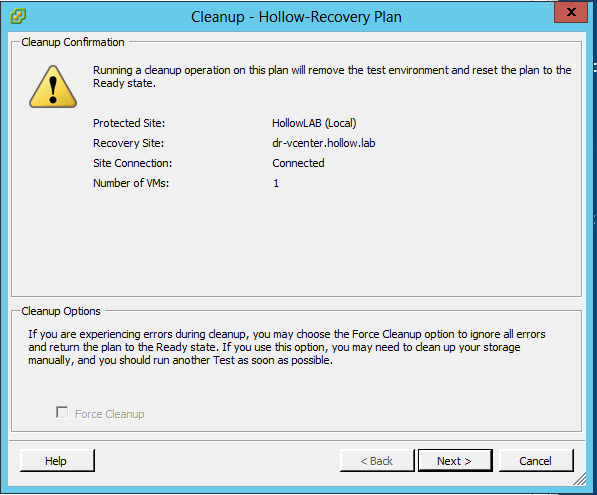 Review the information and click "Start".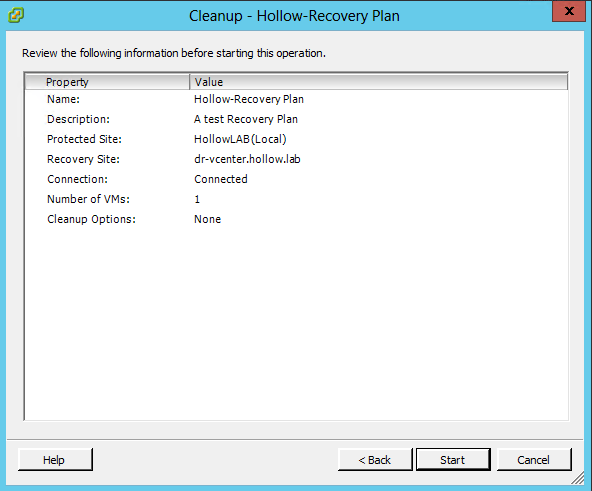 A screen similar to the testing screen will be displayed showing what VMs have been cleaned up etc.