Virtualization Field Day 3
February 17, 2014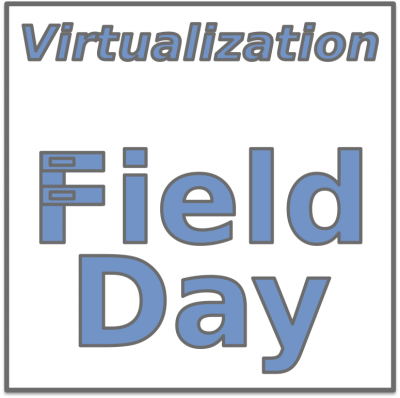 I'm am very excited and honored to be voted in as a delegate for the Virtualization Field Day 3 event in Silicon Valley on March 5th through the 7th.
This is an event that gets a group of independent delegates together and reviews, provides feedback and comments on different types of technology that are entering or shaping the virtualization segment of the Information Technology industry.  Great companies with new products can come and give demonstrations on their solutions.  If they have merit these delegates will likely tout how impressive they are through their social media channels, but if they have deficiencies are likely to point them out.
From the GestaltIT Site:
Virtualization Field Day (VFD) focuses on server and desktop virtualization and management technologies. VFD brings together the best independent thought leaders in virtualization to discuss pressing issues and technology advancements with key companies in the space.
This year the presenter include Atlantis Computing, Cloud Physics, COHO Data, Spirent and VMTurbo.  Additional Companies may be added before March 5th.

The presentations are streamed live from the TechFieldDay Site.  If you can I highly recommend tuning in and learning something new.  Please try not to snicker when I ask a dumb question in a room full of very bright people.  🙂
In addition to watching the live stream you can follow any of the delegates including myself on twitter.  And be sure to follow GestaltIT's mastermind @sfoskett for more great sessions in addition to virtualization.
Delegates:
Alastair Cooke  – BLOG http://www.demitasse.co.nz/   TWITTER:  @DmitasseNZ
Andrew Mauro – BLOG vinfrastructure.it/en/ TWITTER:  @Andrew_Mauro
David Davis – BLOG vmwarevideos.com   TWITTER:  @DavidMDavis

Eric Wright – BLOG discoposse.com  TWITTER:  @DiscoPosse

James Green – BLOG virtadmin.com  TWITTER:  @JDGreen

Marko Broeken – BLOG vclouds.nl   TWITTER:  @MBroeken

Paul Meehan – BLOG paulpmeehan.com  TWITTER:  @PaulPMeehan

Rick Schlander – BLOG vmbulletin.com   TWITTER:  @VMRick

Scott Lowe – BLOG virtualizationadmin.com  TWITTER:  @otherscottlowe