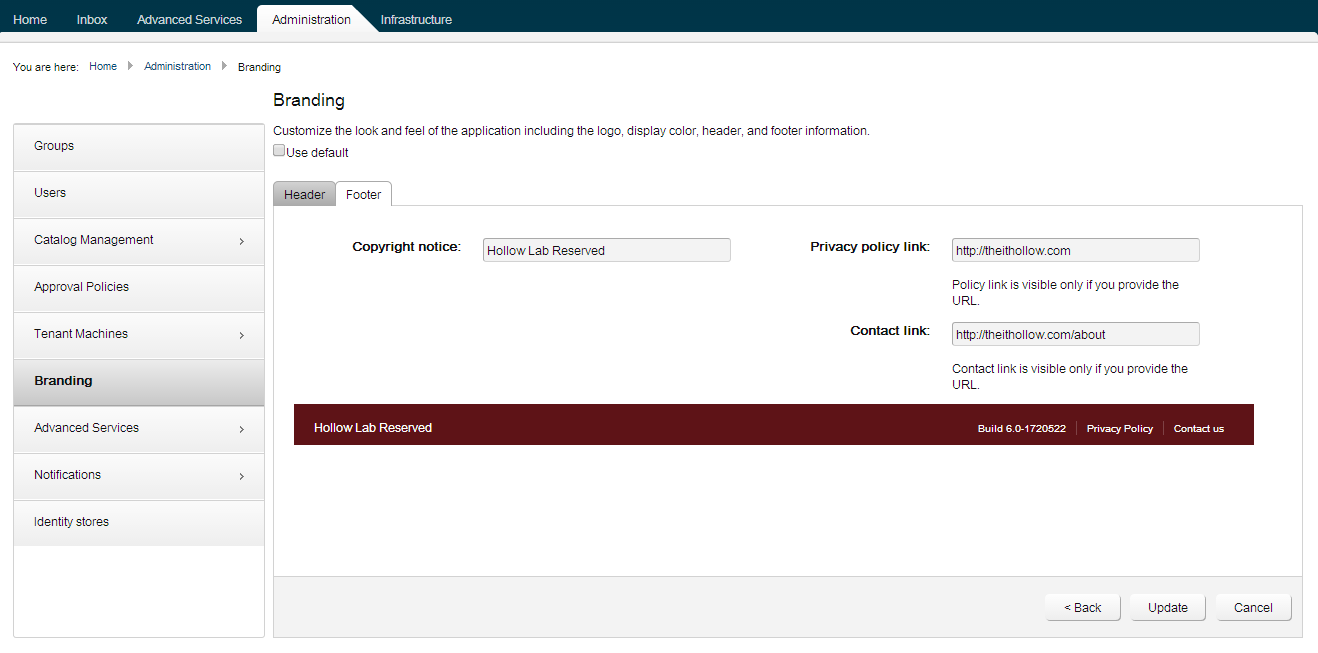 vRealize Automation 6 Customizations
September 8, 2014
It may seem like a trivial thing, but setting up some customizations for your vCAC (now renamed vRealize Automation) deployment can really make your IaaS solution stand out, and a good looking portal might help with buy-in from your users.
Branding
Setting up your portal with a logo and a color scheme that mimic's your organization is a typical thing to do after getting a portal up and running.
Login to your vCAC instance with a Tenant Administrator login, go to the Administration Tab –>  Branding.  Here, you can upload your logo, add a product name (or department name), background colors, text colors and whatever you'd like.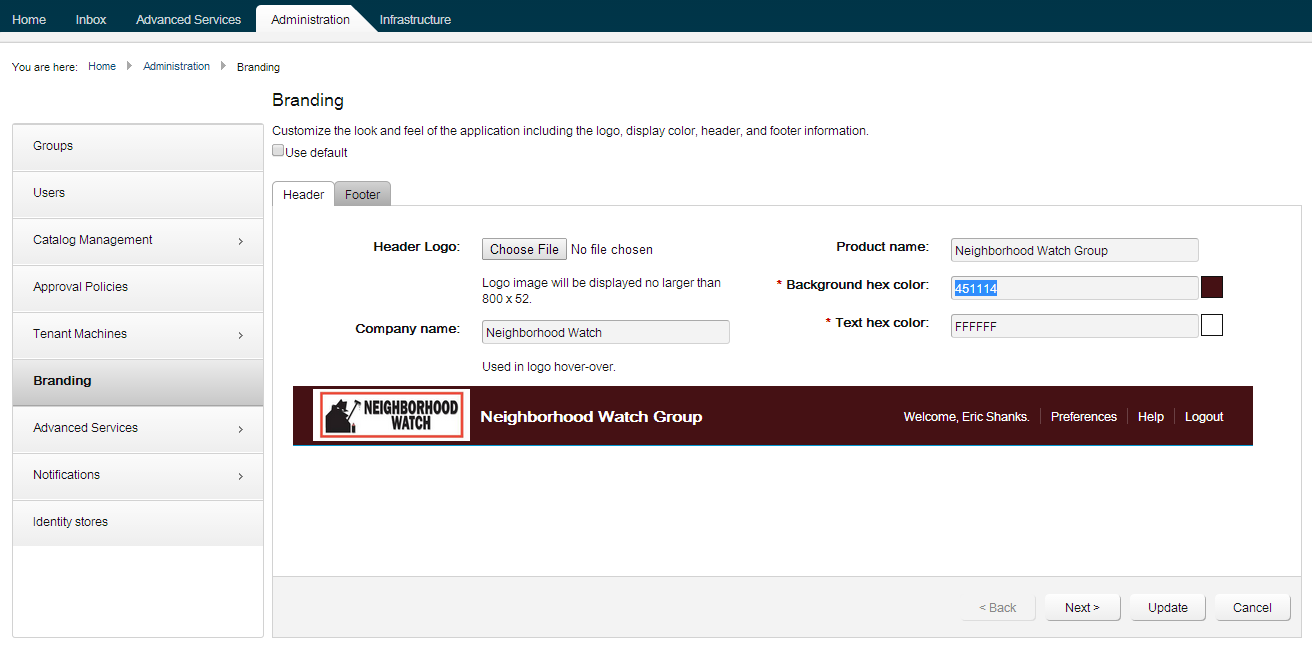 Go to the footer tab to add links to copyright notices and privacy policies.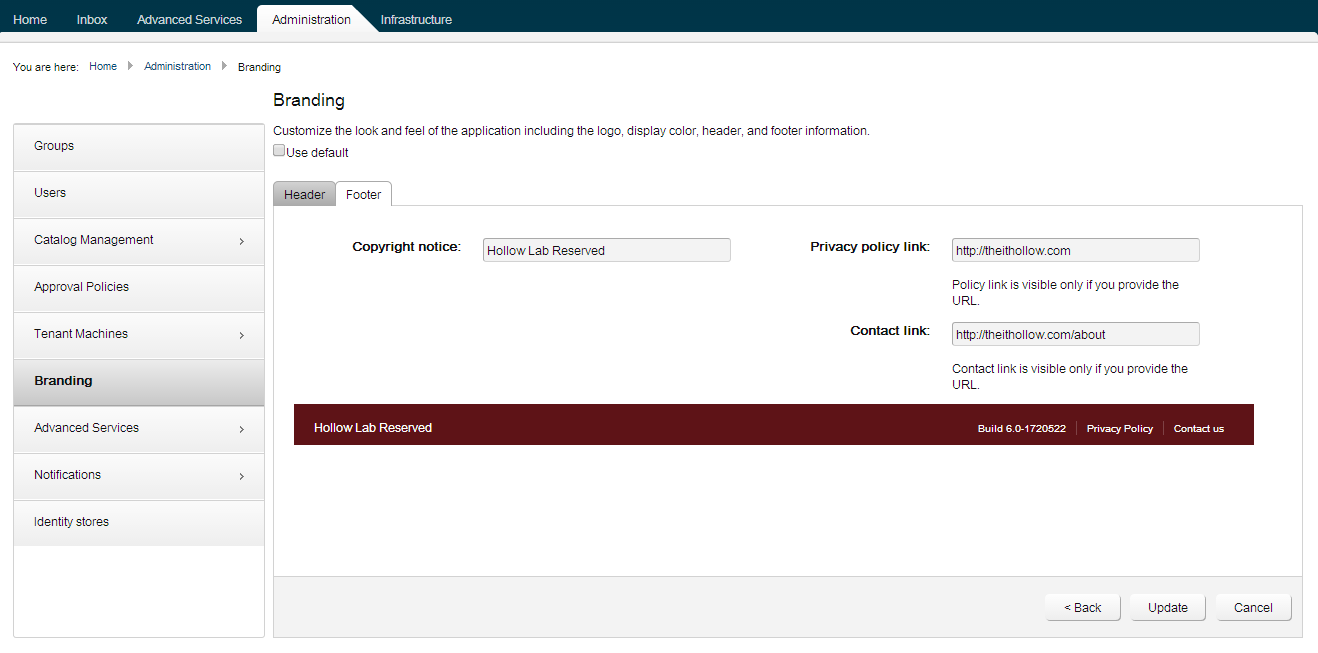 Email Setup
To connect your vCAC to a mail server, go to Administration Tab –> Notifications –> Email Servers.  Here you can click the gree "+" sign and add either an inbound or an outbound mail server.  (You may want to add both)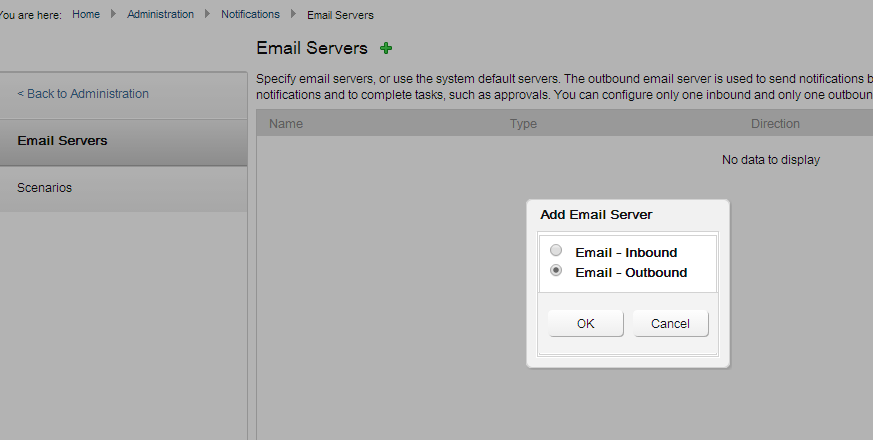 Enter a name for the mail server, the DNS Name or IP Address, port, and login information.  Be sure to enter an email address that will be sending emails.  You may want a generic email account to do this.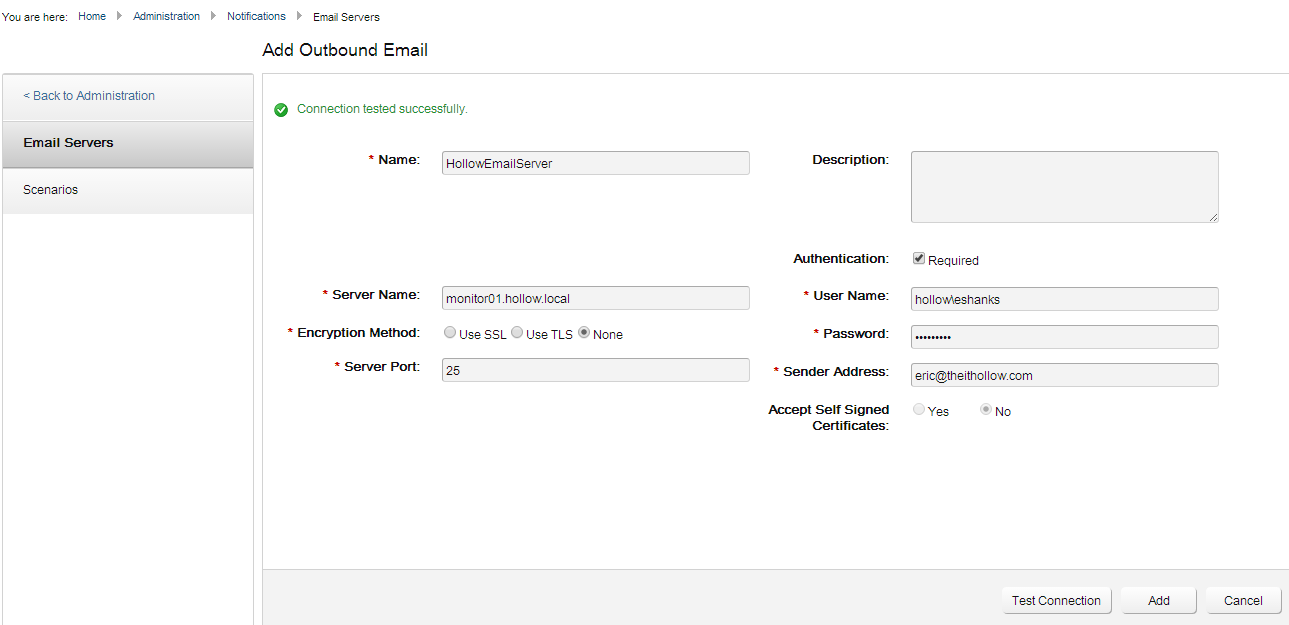 Next, setup some notifications by clicking on the scenarios tab.  This will allow you to pick which scenarios should trigger an email to go out.  I will warn you that selecting all of the scenarios will fill up your mailbox pretty quickly and you don't want this to be a nuisance.  Don't setup so many scenarios that you just ignore the emails once it gets rolled out to the organization.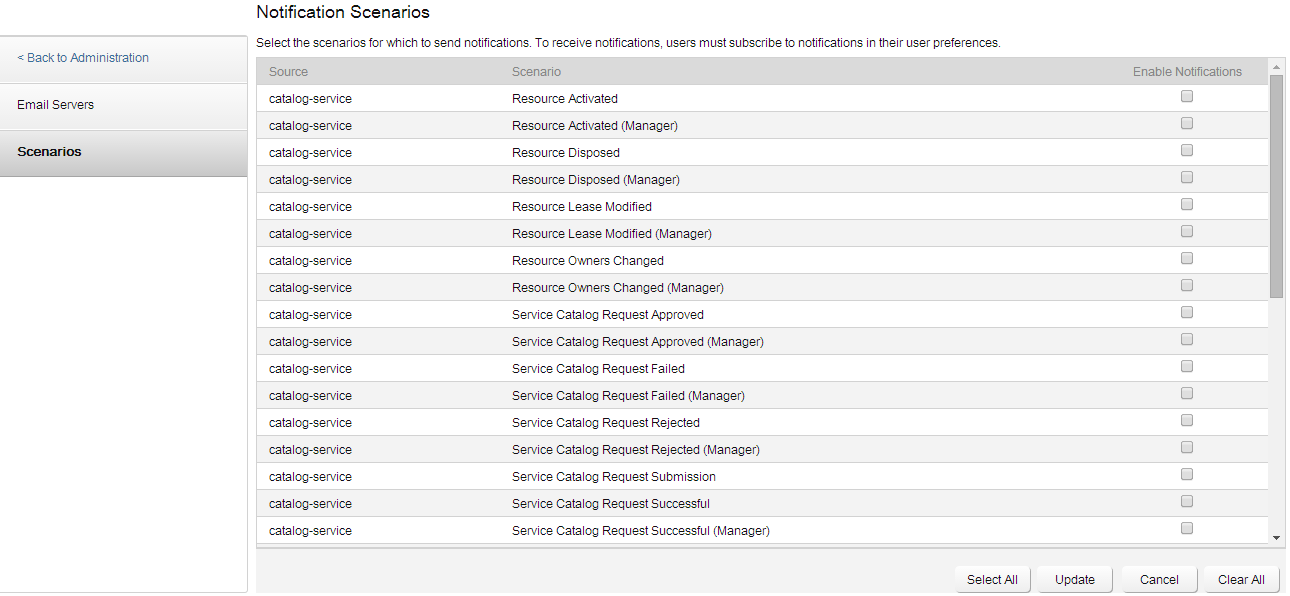 Summary
Considering all of the things that you did to make sure this IaaS platform is well designed, the branding and notifications may seem like a trivial matter or a very small thing, but doing this little bit of customization can really affect the end user satisfaction, so be sure to do it and spend adequate time on it.