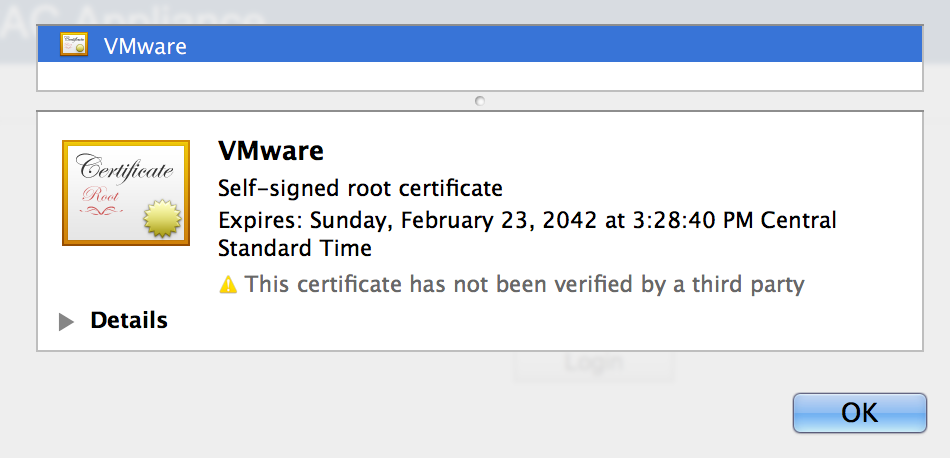 VMware Appliance Console Certificates
October 27, 2014
During a recent install, I got stuck on an issue (or so I thought) assigning an SSL Certificate to some of the vRealize Automation Appliances.  I went through all of the installation procedures and the appliance stated "SSL Certificate Installed Successfully", but when I went to the appliance, the certificate still showed the default VMware certificate.
You can see when I go to the appliance, I was getting a warning on the SSL Certificate.

If I clicked on the details I found out that the certificate was actually the default VMware certificate.  I KNOW I installed my own certificate.
After troubleshooting this for a bit, thinking I was going crazy, I got some help from the community and found out that the console URL doesn't use the certificate that you apply.  Sure enough, if you check the web URL for the console, my certificate was installed as is expected.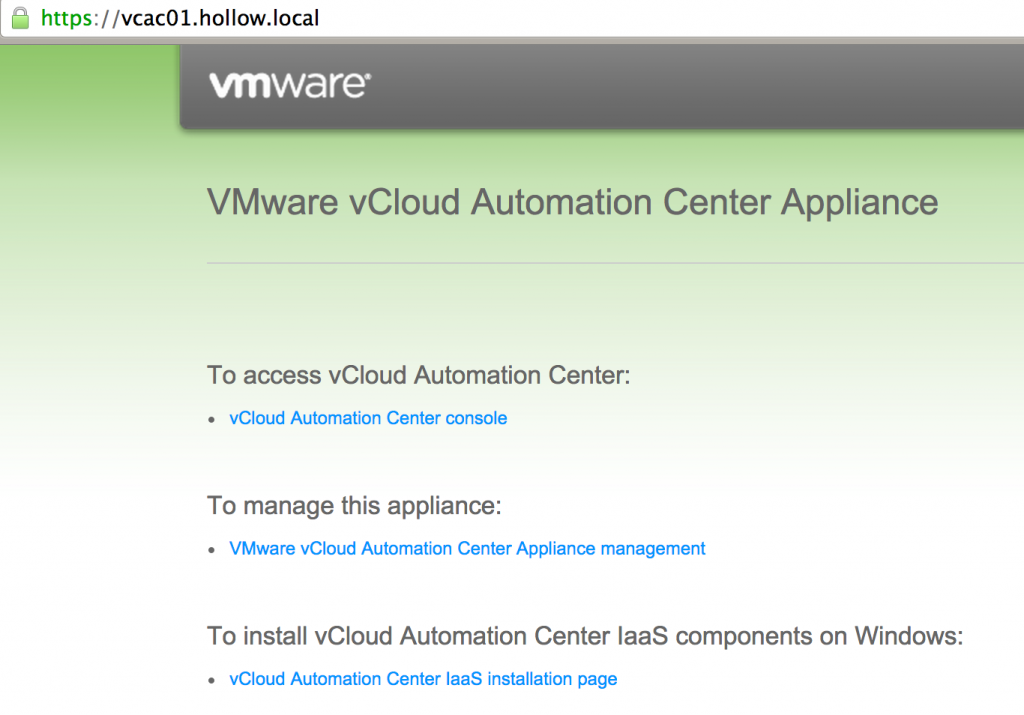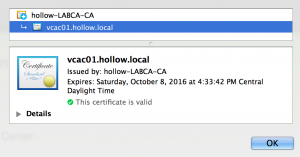 I know this is probably a small thing, but just in case someone else was trying to resolve this "issue", it is by design.