VMware SSL Automation Tool – Error Generating pfx
December 29, 2014
During the process of setting up a new vCenter Server in my lab, I ran into an issue adding SSL Certificates to my vCenter services.  I followed my own blog posts about how to do this so that I wouldn't miss anything, but nevertheless ran into an error that took me quite a while to get fixed.
After creating all my certificate requests using the VMware SSL Automation Tool, I updated my SSO with my custom certificate without issue.  The next step is to make sure the Inventory Service trusts the new SSO Certificate, which also went without a hitch.
When I tried to update the Inventory Service SSL Certificate, I received this puzzling error message.

When I looked at this a little bit further, I noticed that the certificates I downloaded from my certificate authority looked to be too long, which is when I found my issue.  During the certificate request you need to download the certificate and not the certificate chain.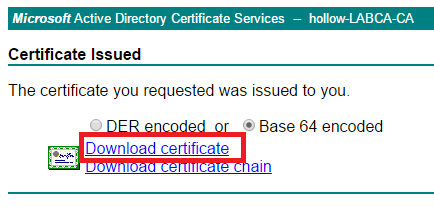 After re-requesting all of my certificates and re-running the Automation tool again, I got a successfully completed message.

Summary
This took me a few hours to troubleshoot and finally figure out where I went wrong.  Hopefully this post will save someone else from this trouble.