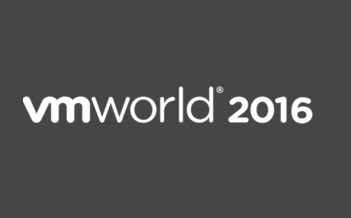 VMworld 2016 Sessions
July 25, 2016
It's about time to head to the US VMworld conference again and this year its in Las Vegas Nevada. VMworld is always a time that is full of excitement for virtualization junkies. Will there be new product announcements that will disrupt the established virtual design principles? Will a new product vendor make a big splash at the event? Can I learn brand new ways to enable my company? All of these questions spread the anticipation for the event.
This year I'll be presenting a session with Chris Wahl, author of wahlnetwork.com and Technical Evangelist for Rubrik. If you are filling out your VMworld schedule and are looking for anything related to backups, automation or just learning how vRealize Automation or Orchestrator work, be sure to check out session MGT8714-SPO.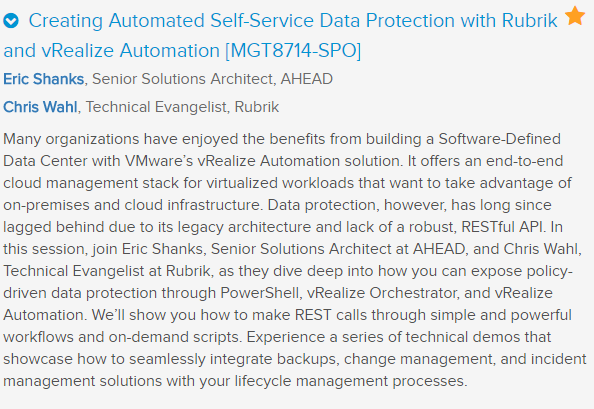 I hope to see you on Tuesday August 30th from 4pm – 5pm Las Vegas time! Stay tuned for more details about the session and go check out Chris's blog as well.