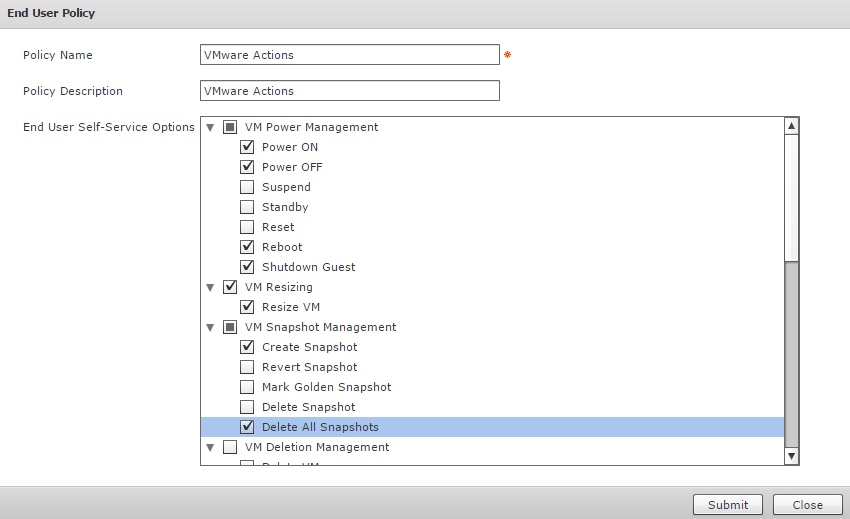 Cisco UCS Director End User Self-Service Policy
October 31, 2016
The Cisco UCS Director end user self-service policy is used to determine which day 2 operations that come out of the box are available on catalogs in a VDC. By "day 2" I mean the types of operations that can be performed on a virtual machine after its been deployed, such as reboot, power on, snapshot, etc.
To configure these, go to the Policies drop down and select Virtual/Hypervisor Policies –> Service Delivery. Then select the "End User Self-Service Policy" and click the Add button.
Click the cloud type. And click submit. This example will use a VMware cloud but you may select which ever type of cloud makes sense for your environment.

Next, give the policy a name and description and then select the day 2 operations that can be available in that VDC.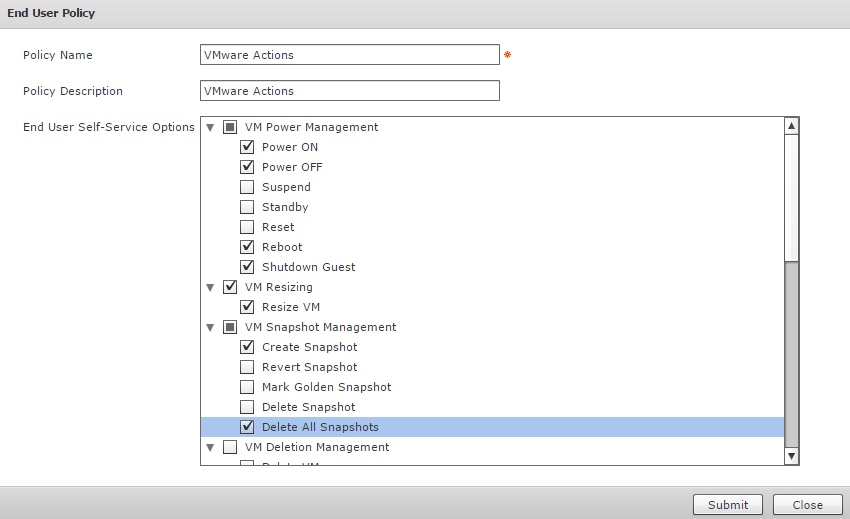 Once you've got a Self-Service Policy, this will be added to your Virtual Data Center Policy. If you have multiple users with different permissions necessary, build more self-service policies to accommodate this.