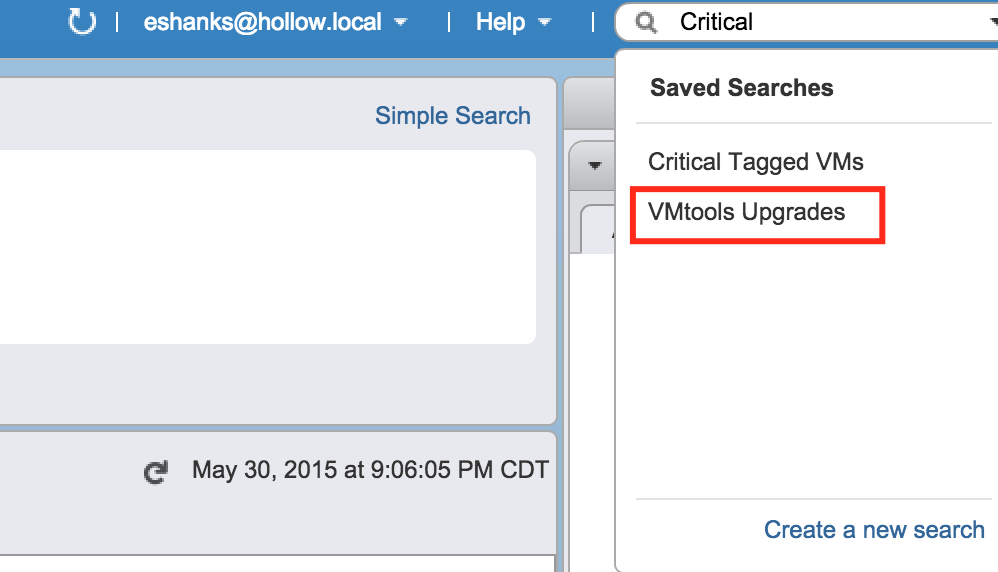 VMware Custom Searches
June 1, 2015
OK, I know that most of the known world is all of a sudden working on making everything scriptable so that it can be automated or just run from a command line, but come on we still use the GUI for some quick tasks don't we?
One of the cool things about the vSphere Web Client is its ability to create a custom search based on a set of criteria. Just to recap, I said there was a cool feature of the vSphere Web Client.
ON the top right hand side of the web client, click the down arrow in the search window. Click the "Create a new search" link.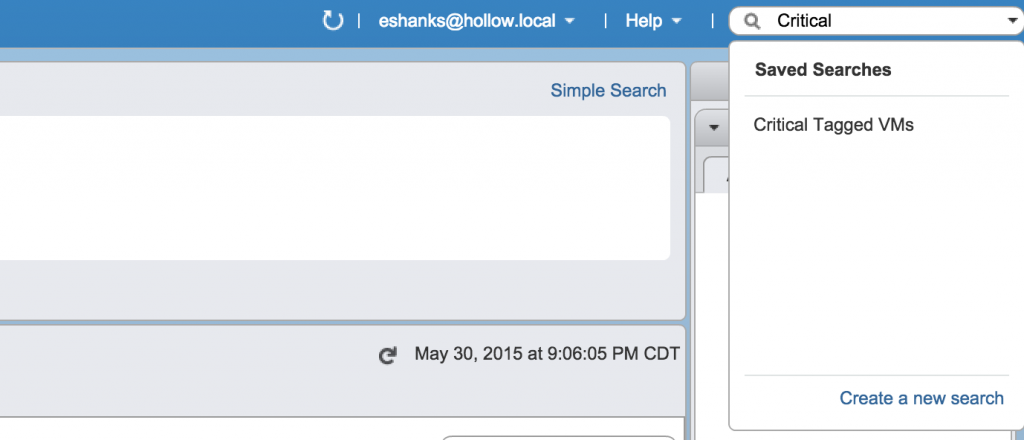 Enter some custom criteria. I've decided to create a search to show me any virtual machines that need a VMtools upgrade in my home lab. (don't judge me for having old VMtools versions, I'm trying to help here). Once you have your search working the way you want, click Save.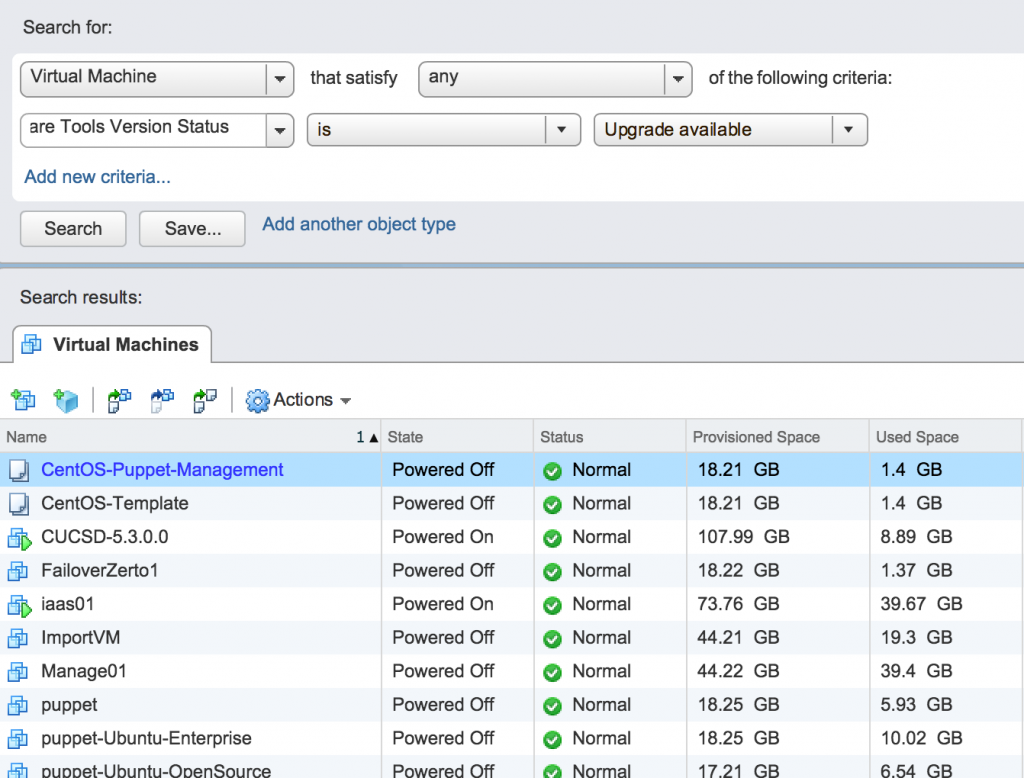 Give the saved search a name that you'll easily recognize again later.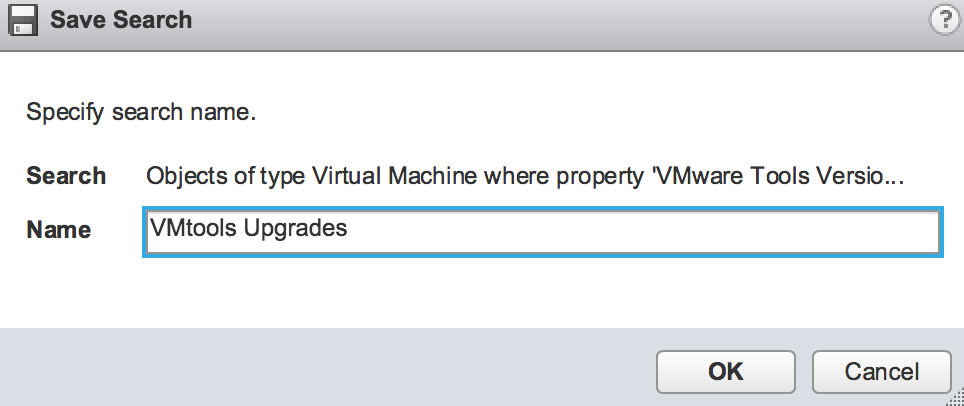 Now the next time you click the down arrow in the search box, the saved search will be available. This is an easy way to display only the machines you're looking for, but remember that this can be used for datastores, hosts or a whole list of other items.