Once a year the Discovery channel has a Shark-a-palooza around all things sharks. Silly contests like having Olympic swimmers race CGI sharks, Dirty Jobs hosts doing gross stuff with sharks, people busting shark myths… you get the picture. It's one of my favorite weeks because you can learn stuff about cool animals and there is something to watch on TV during the summer.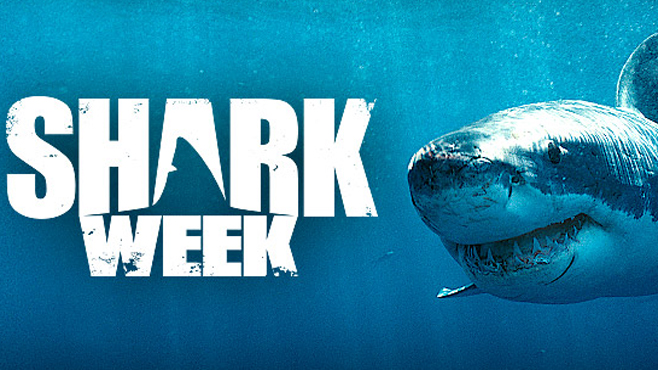 But this year I gave up much of my Shark Week for a good cause. The folks over at GestaltIT were having their Cloud Field Day 2 in Silicon Valley and they were gracious enough to invite me to join them as a delegate.
If you're not familiar with the tech field days, it's run by Steven Foskett and his great crew where they get 12 delegates together, with several product vendors, and they discuss solutions. During the day a product vendor will give give presentations about their value propositions and deep dive on their technologies. The delegates are there to ask questions about how things work, why customers should care, and represent viewers at home who are watching the live streams or recordings from previous field days. It's three packed days full of these sessions and it can be pretty exhausting to talk that much technology. It's drinking from a fire hose of information for three days and then writing some blog posts and live tweeting around it as well.
But getting the opportunity to meet with product teams is not the best part of Tech Field Day. It's all the things that are done outside of the event that the real treasure. Between sessions the delegates are shuttled to a different office in a stretch limo and at night are able to relax and talk with each other about their own experiences. These interactions are the best part of these events. You chat with fellow delegates, who are all brilliant, and come from varying different places in their careers with different skill sets and from different parts of the globe. So many different perspectives on how things should work and how they've approached IT challenges in the past makes the event an amazing experience. Stephen Foskett has said before that Tech Field Day can't be done over the Internet and has to be done in person and he's absolutely nailed it there. Bringing these different personalities together is what makes it work and the value you gain from relating to one another is critical to the events. And it's the thing you take away from it as a delegate.
I've done several field days now and each time I meet new friends and keep in touch with many of them later on. The personal connections you gain are worth missing a week of shark television, and if it weren't for missing my family so much, I'd want to do it as much as I could.
To the Tech Field Day team, thank you for asking me to represent the viewers as a delegate and thank you for the opportunity to make these new connections.