HPE Built Another Cloud – Storage This Time
August 1, 2017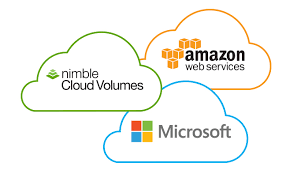 HPE recently announced that they were getting deeper into the cloud game bin introducing their Nimble Cloud Volumes (NCV) solution. Now while this sounds a lot like a storage array function, it's really its own separate cloud that is focused only on storage. The idea behind it is that storage in both AWS and Azure isn't great for enterprises and they want a better option to connect to their EC2 instances or Azure VMs.
The solution provides a new storage data center that is in close proximity (Close proximity currently equates to single digit millisecond latency over their iSCSI connection) to both Amazon and Azure data centers in the US East and US West regions. HPE will allow you to create a volume based on a Nimble storage array of up to 16TB and 50,000 IOPS and bill you accordingly for the usage. The volumes are billed on a monthly, pay-as-you-go basis so you can get rid of your volumes any time you wish. These volumes can then be attached to your cloud instances through a secured iSCSI connection.
All travel expenses and incidentals were paid for by Gestalt IT to attend Cloud Field Day 2. In addition, HPE provided a gift to all delegates but no expectations were given about the content of this blog post or other social media.
Should I Be Using Cloud Volumes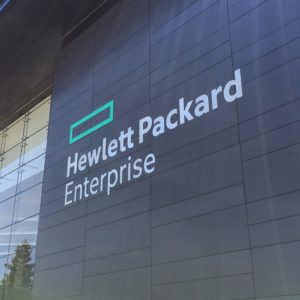 OK, HPE is making an investment into a storage cloud which is probably pretty expensive endeavor. Those are really HPE's problems to deal with, we need to be asking ourselves whether or not we should be taking advantage of these new options that HPE is providing as a service.
Pros:
Familiarity to Data Center Administrators – Creating a simple volume and attaching it to a virtual machine makes us think about the ways we've managed vSphere instances for many years. This is similar to creating a LUN and connecting it to a server like we did for years before cloud was a thing.
Data Migration – If you've got Nimble storage arrays on premises you can easily move your data into the Nimble Cloud Volumes through native replication and you can move your data between the two NCV regions. The fact that the storage is close to Azure and AWS means that you can use both clouds independently and store the data they generate in a third cloud.
Copy Data Management – Enterprise storage services are readily available since it's on an enterprise array. If we want to take very fast snapshots, deduplicate data, mount copies etc. we can do all of that neat stuff. These storage arrays can do it a bit better than the cloud vendors.
Cons:
iSCSI egress – Even assuming you're perfectly happy with iSCSI, cloud vendors charge for egress traffic. It's one thing to pay for outgoing network traffic, but now all of the storage traffic will also be considered egress traffic that your cloud vendor will charge you for. HPE admitted that customers should expect a 20% tax on there NCVs to account for that traffic.
It's Not Cloud – Maybe my biggest concern with this is that it goes against many of the tenets of cloud. Building volumes and attaching them to servers is something we've tried to get away from for the public cloud. Data management is a bit more tricky in the public cloud, but this seems much more like a legacy way of managing data and kicks the can down the road for the way we would re-architect our apps.
No APIs yet – As of right now, there are no APIs to create and attach the new volumes. These volumes have to be manually created through the NCV interface and then someone would need to login to the instances and add the iscsi volume through a script provided by the NCV interface. HPE did say the APIs will be avialable in the next few months, but no APIs screams "NOT CLOUD!" when I hear it.
Poor Availability Options – As of right now Nimble Cloud Volumes only has a single data center in each of the regions. A regional issue such as fibre cut, power outage, Sharknado or whatever could potentially take out your storage array. On top of that you've be tied to the US-East-1 or US-West-2 regions to take advantage of the low latency of the cloud volumes.
My Take
It's really interesting that HPE is making this play. Enterprise customers have really struggled to get into the cloud and lift and shift is pretty common if they want to quickly get into the cloud. Application refactoring typically takes a lot of time unless the company was built with a cloud native mentality. I think HPE might make some money in short run with this, but it won't be a major use case for a long time. Eventually enterprises will change their applications to take advantage of the cloud native features. HPE has plenty of capital to throw at the problem but this seems like an expensive bet on a storage cloud for now. Time will tell as always.