Add SSDs to HP Microserver
December 11, 2013
My brand new shiny HP Microserver arrived in the mail and I was excited to try it out.  I had four 480GB OCZ SSDs to add to this baby server and wanted to get it up and running.  Unfortunately, the HP Microserver is built for 3.5 inch drives.  Luckily I found great solution.
Newer Technology AdaptaDrive 2.5″ to 3.5″ Drive Converter Bracket.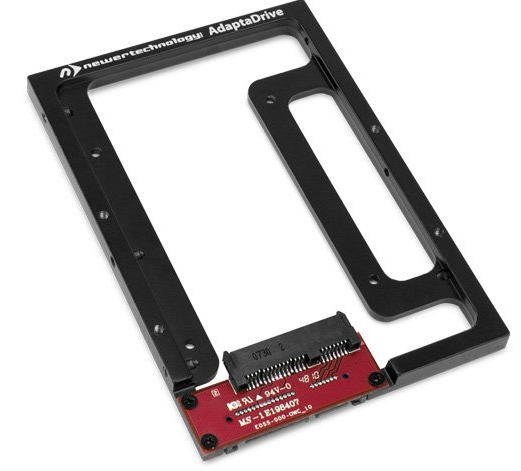 Attach your 2.5 inch SSD to this bracket, then attach the bracket to the HP MicroServer Drive Trays and you're good to go.
I was worried that with the additional bracket, that the drives wouldn't easily fit into the server but the solution works great and the drives slide smoothly into place.