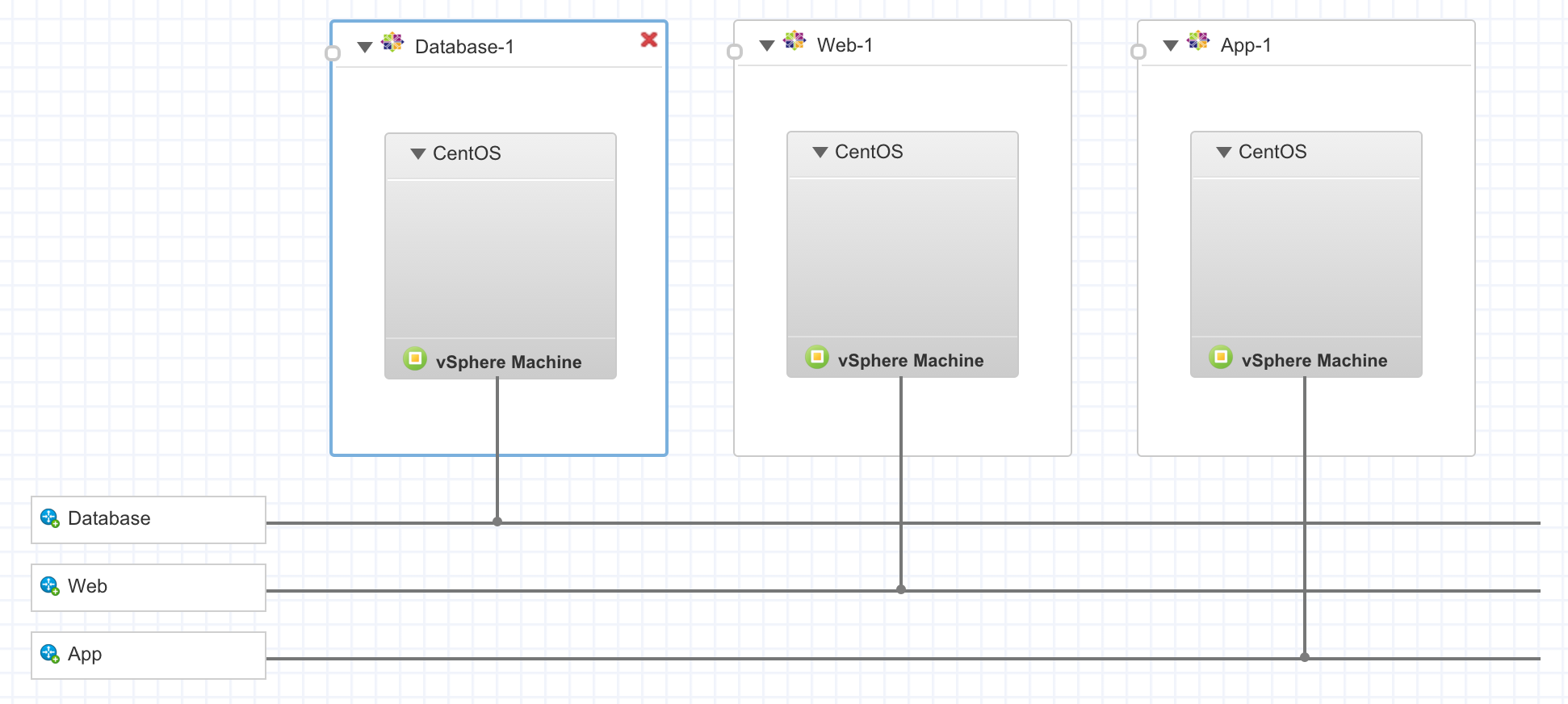 vRealize Automation 7 – Deploy NSX Blueprints
March 9, 2016
In the previous post we went over how to get the basics configured for NSX and vRealize Automation integration. In this post we'll build a blueprint and deploy it! Let's jump right in and get started.
Blueprint Designer
Login to your vRA tenant and click on the Design Tab. Create a new blueprint just like we have done in the past posts. This time when you are creating your blueprint, click the NSX Settings tab and select the Transport zone. I've also added a reservation policy that can help define with reservations are available for this blueprint.

Now that you've got the designer open, you can drag and drop your blueprints into the grid just like you have always done. But now, once you've added your servers in, you can drag and drop in Network & Security components. I've decided to add three "On-Demand Routed Networks"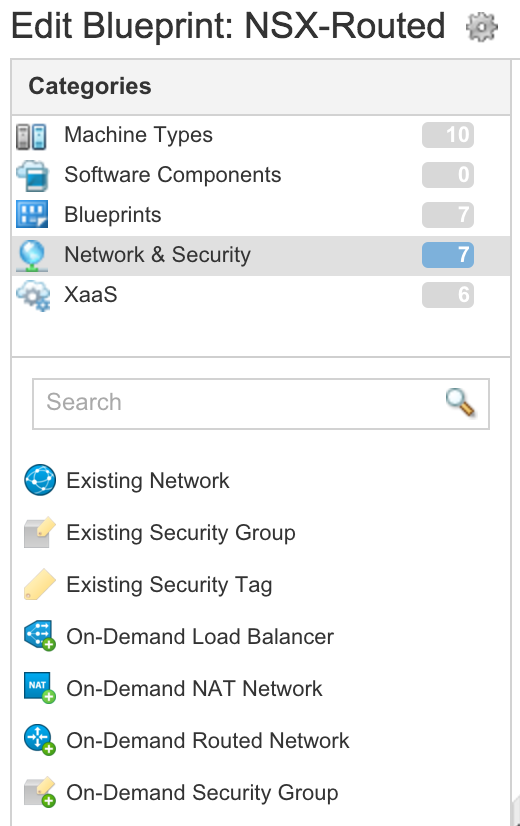 Once you've added your network to the grid, you'll need to configure it. Give the network a name and then select the parent network profile that we created in the previous post. This should be a routed profile.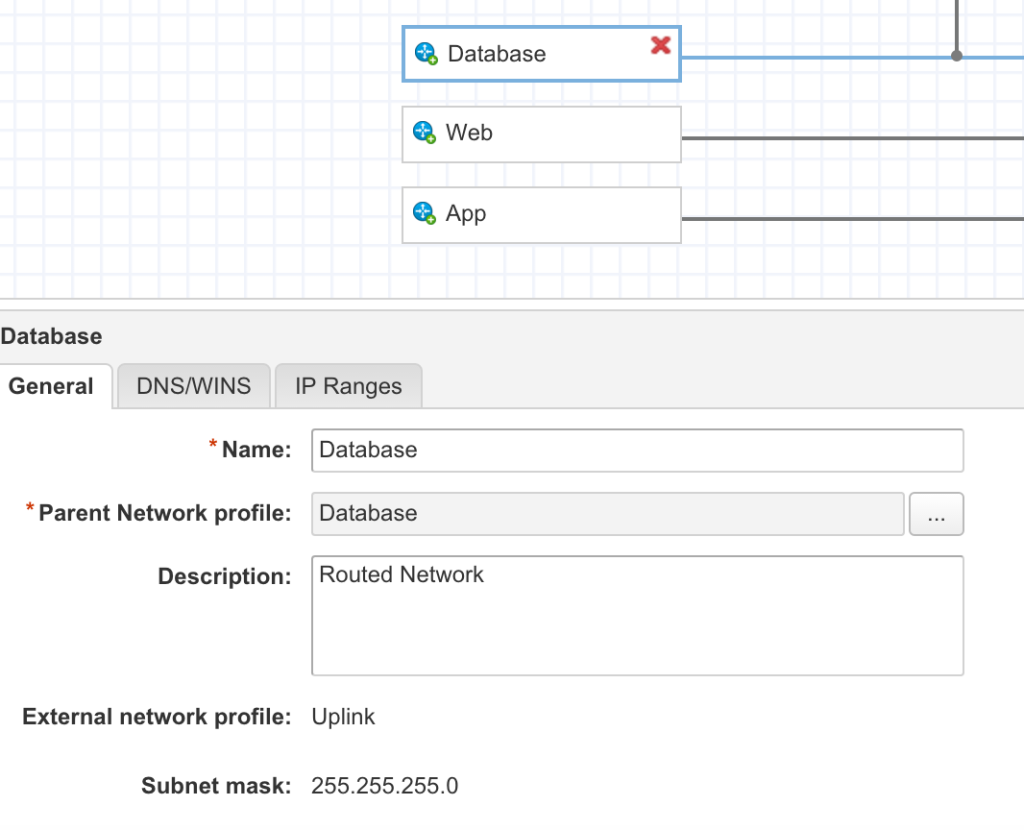 Once your networks have been configured, click on your blueprint and go to the network properties. Select the network in which to join the virtual machine.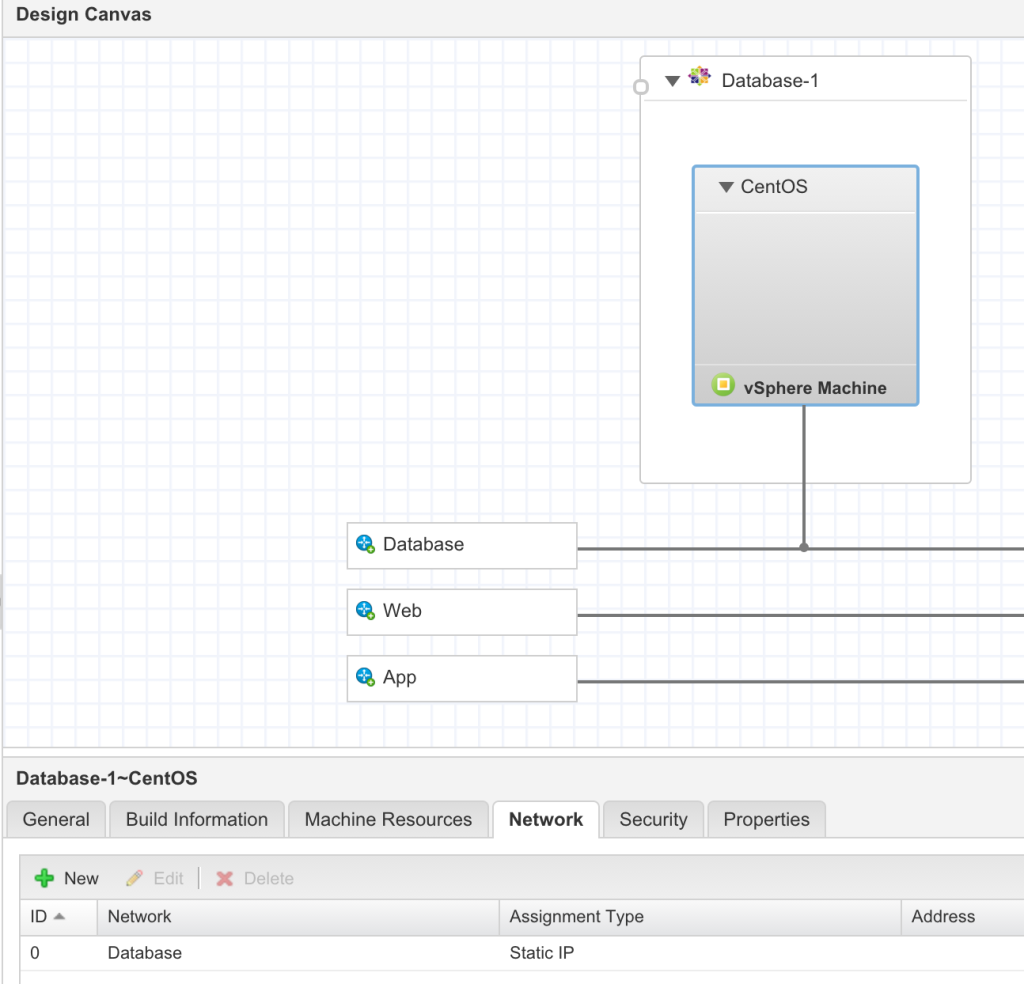 When I was all done with my three-tiered routed app the blueprint designer looked like this.
Note: I do want to mention that you can not only add your networks into the designer, but can also add security configurations. Maybe your web server should be firewalled and only port 443 allowed. You can drag that security profile into the grid as well. Pretty neat!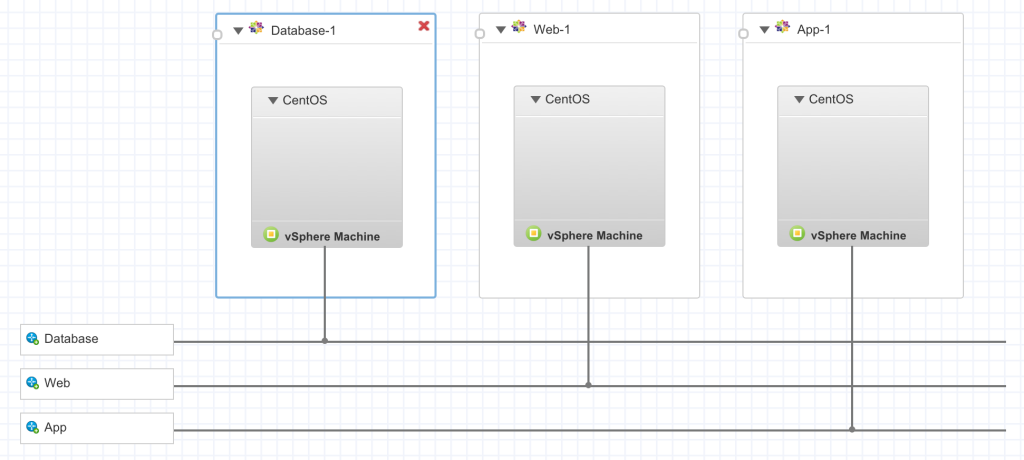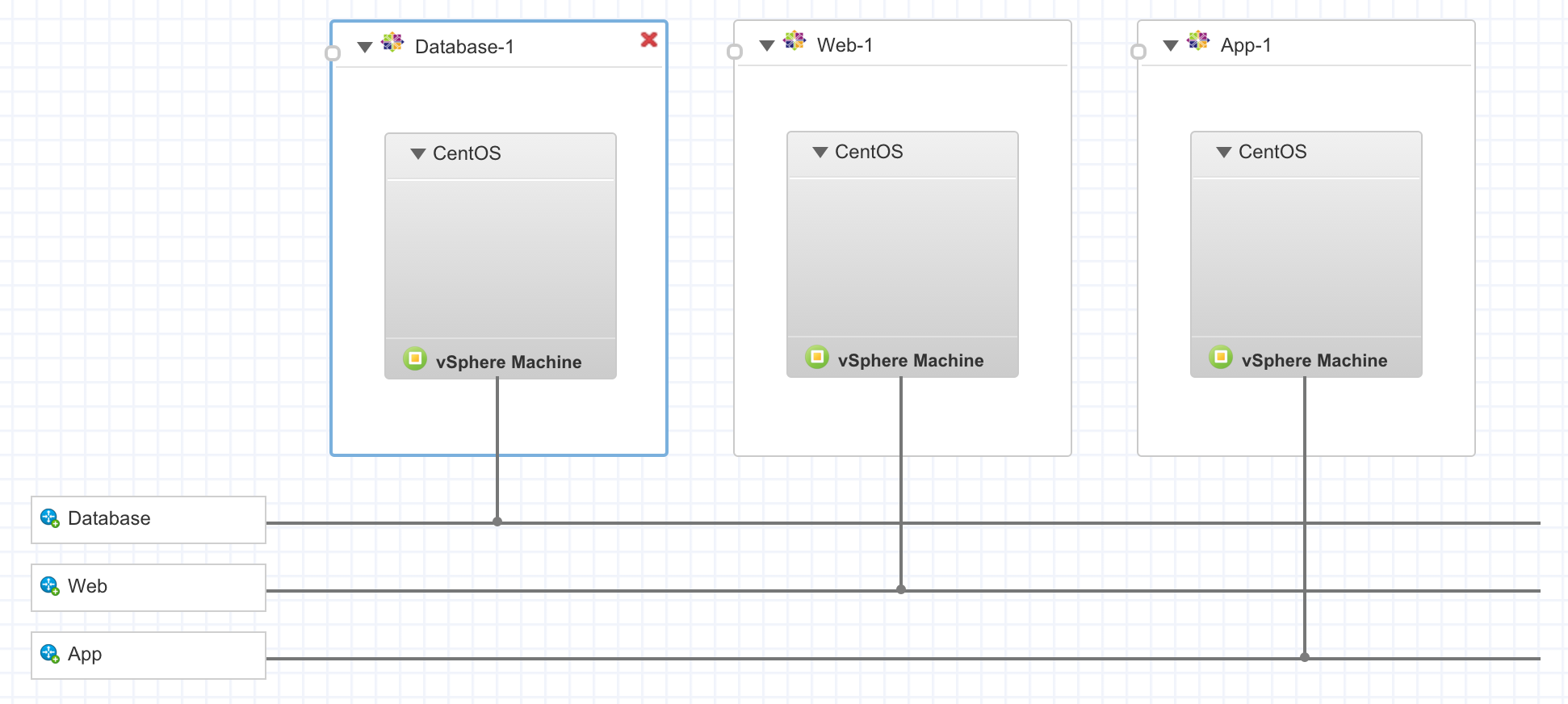 Deploy the blueprint
I'm not going to go through the motions of requesting a new machine from blueprint, but publish your blueprint to the catalog and request a new one. When you're done, you'll see something similar to this in the items list.

The Distributed Logical Router will have three additional interfaces added to it.

There will be three more switches added as well that correspond with the additional interfaces on the DLR.

The three virtual machines created will be on different networks.
Summary
OK, so the new designer makes things really easy to deploy multiple networks and security settings with your servers. The visual way that servers and networks can be deployed should really make network deployments more popular. If you're building out vRA 7 in your environment and you've been considering using NSX for a while, this may be the tipping point.