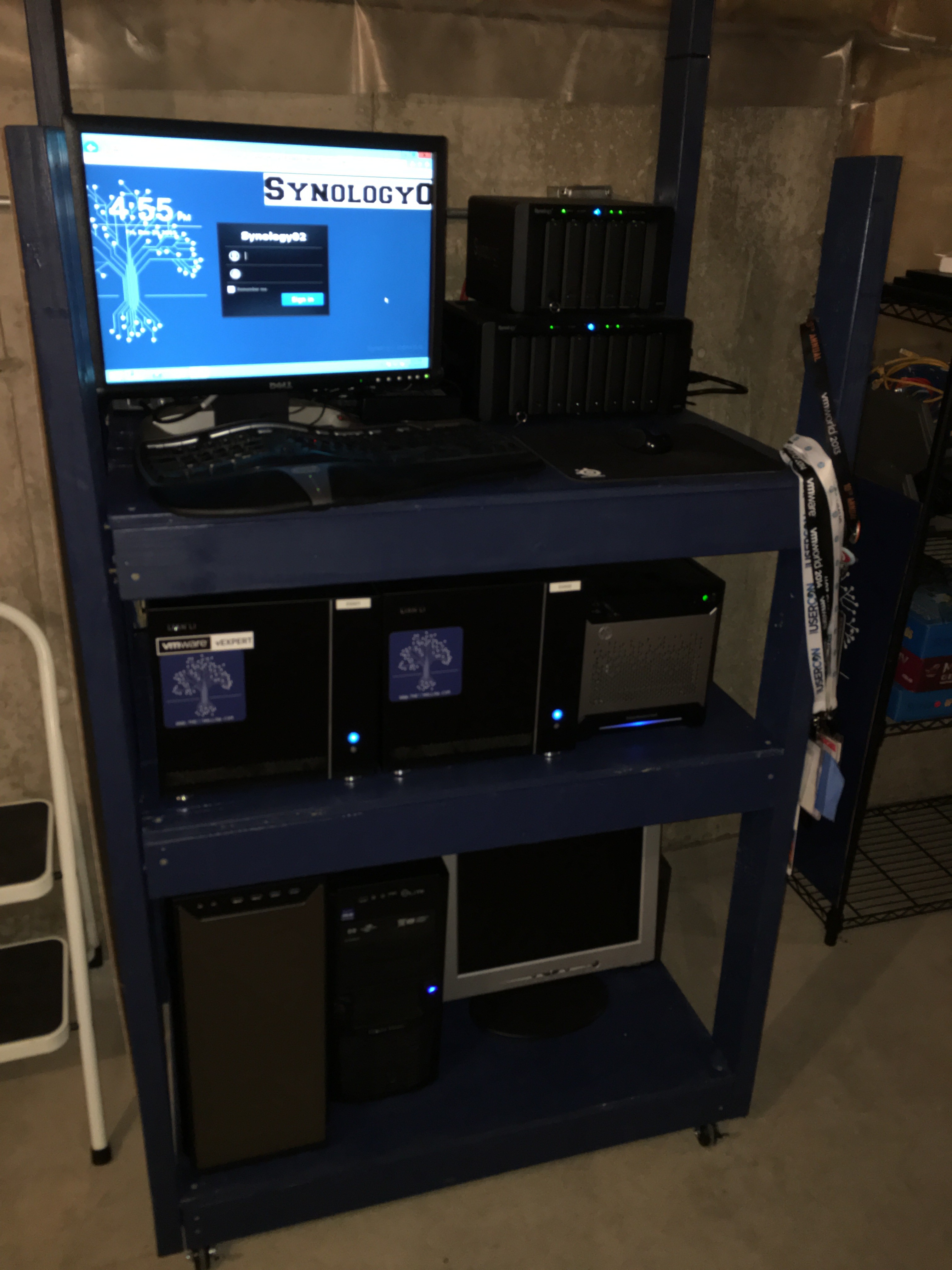 Custom Made Computer Lab Rack
March 21, 2016
I had some extra materials left over from a home improvement project I had been working on and decided to put them to use on a custom made rack for my lab. My requirements for the rack design were pretty simple.
Hold my equipment
Make it somewhat portable
Needed to be able to work on the equipment from both the front and the back side
Able to discretely hide cabling
Here is what I came up with. It's a set of three shelves attached to four posts. The posts in the back are longer because I thought I might add some additional patch paneling in the back. The rack is built on top of casters so I can roll the lab to a different area of my basement if I need to move it's location for some reason.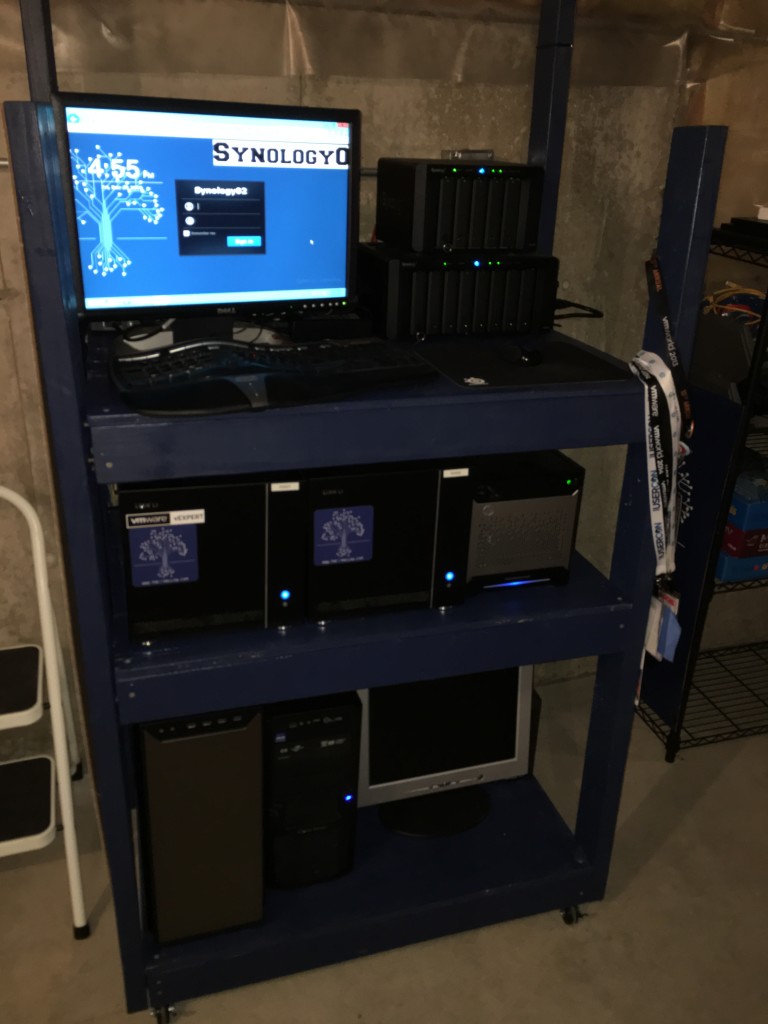 From the back, I added some cable management which was easy to screw right into the rack with some wood screws. I am also able to tie up any cables that are too long by tucking them up underneath the two by fours with some fasteners.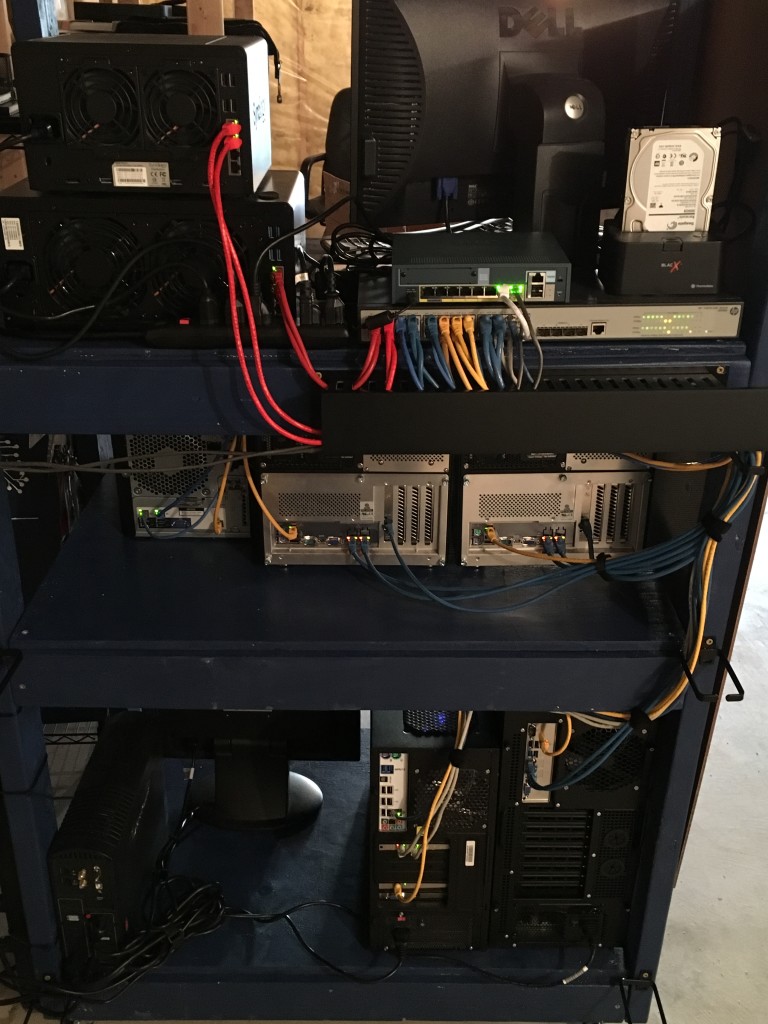 I added a sheet of whiteboard from Home Depot, to the side of the rack so I can make notes or scribble any design changes that I might need to make.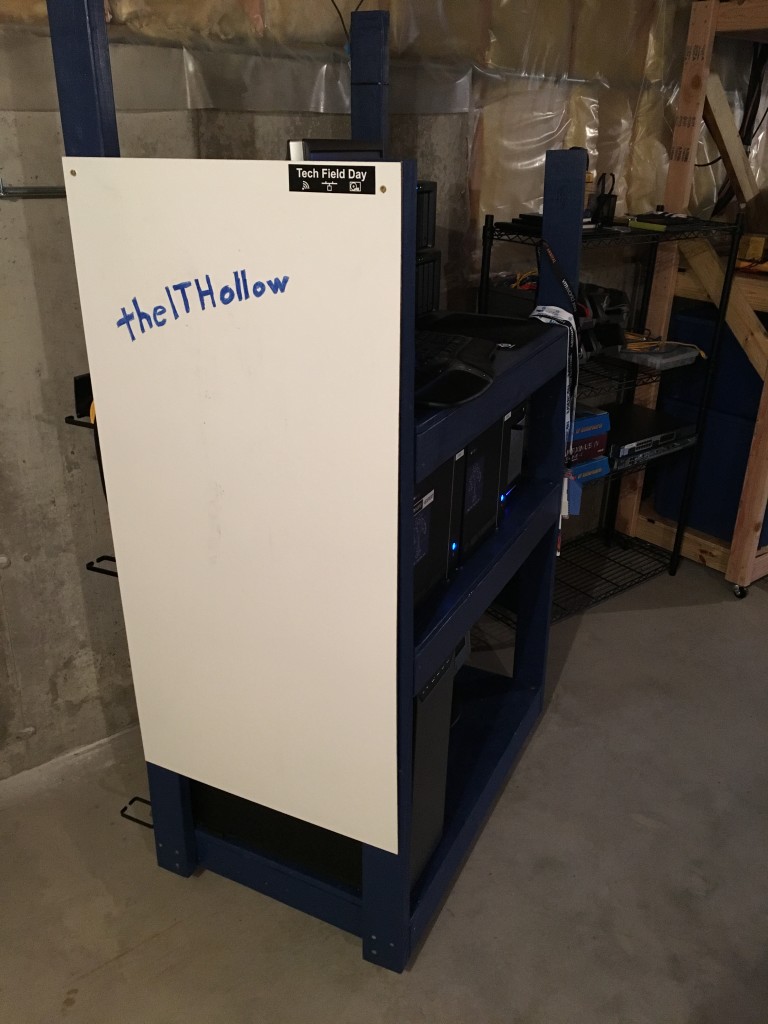 I took things a bit too far with the cabling and have two cables that run up one side of the rack and info my rafters. These cables go to my wireless router and to my cable internet. In addition, I have a single power cable that is plugged into a outlet right next to the rack. It's nice that my Dad is an electrician and could help me install a new receptacle exactly where my lab goes.
The three cables are the only thing that ties my lab to any place in my basement. Since my single power cable goes to a UPS, I can unplug my lab and roll it someplace else as long as I do it within about 8 minutes before my UPS runs out of battery.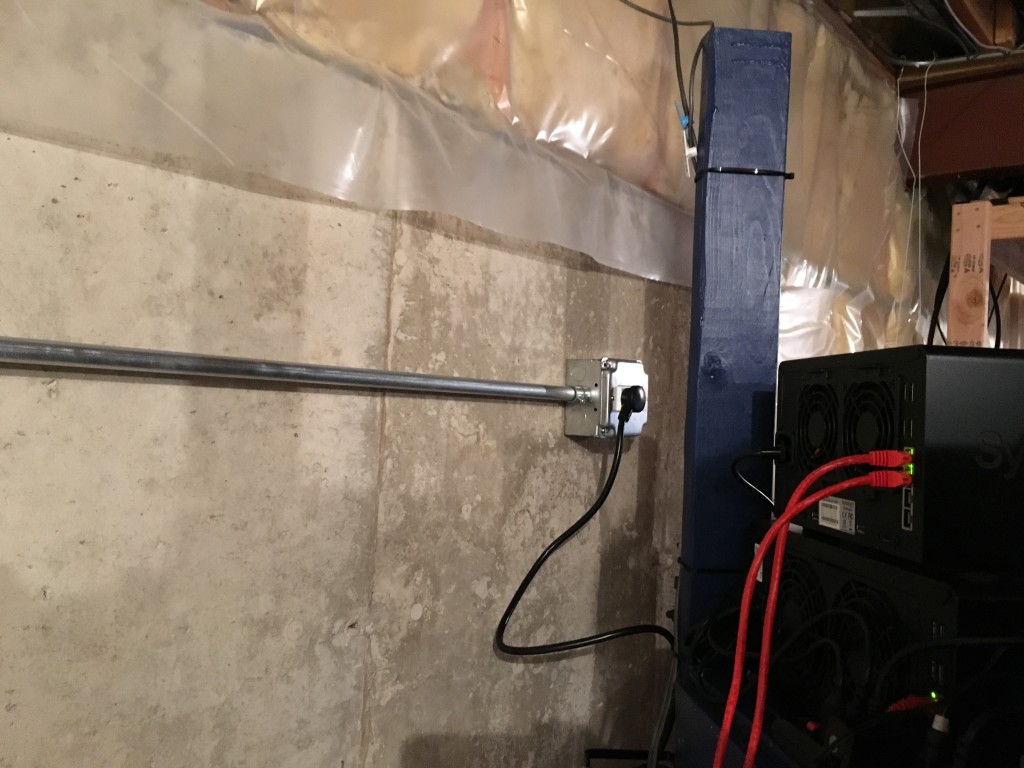 Its very nice that its on wheels and not really tied to the wall, this way I can push it up against the wall and out of the way when I'm not working on it, and I can swing it out from the wall to get behind it and (re)cable it when I want.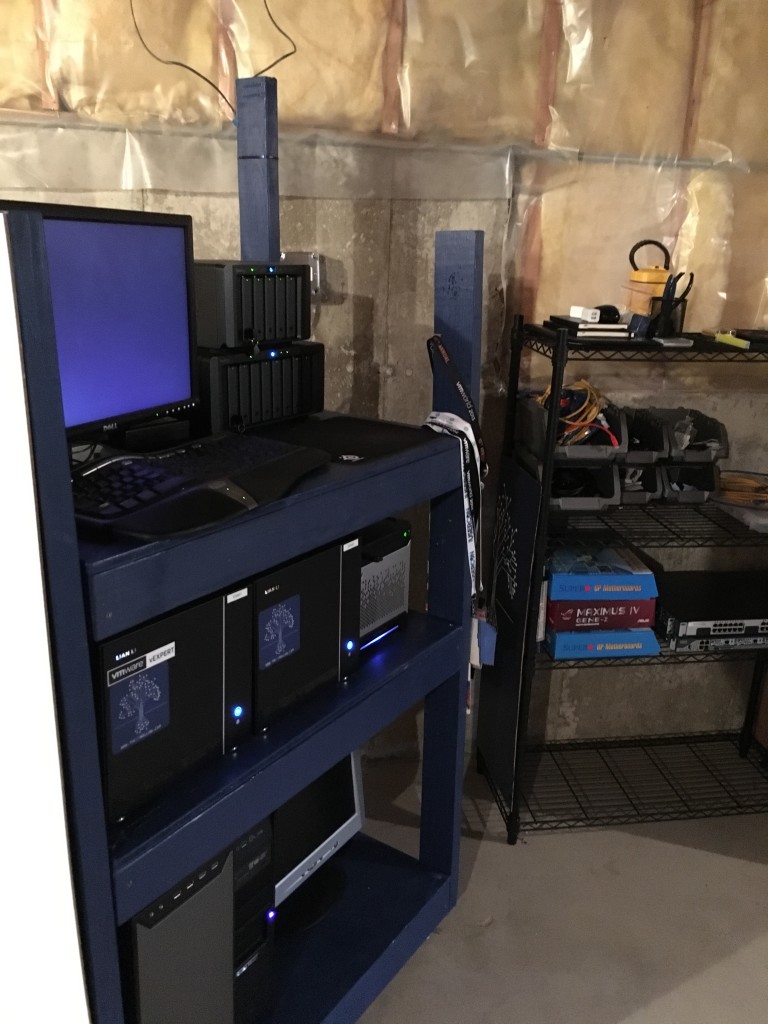 Hopefully this gives someone else an idea on how to customize their home lab and share their info. Thanks for reading.