Once the SRM servers, vCenter Servers, SSO etc are all installed, you can finally begin the configuration.  In the vSphere client go to the SRM icon to get started.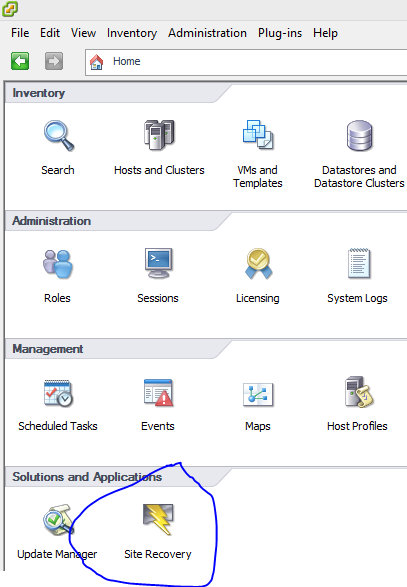 The first requirement is to setup a connection between the protected site (production site) and the recovery site (disaster site).  Click the "configure connection" link.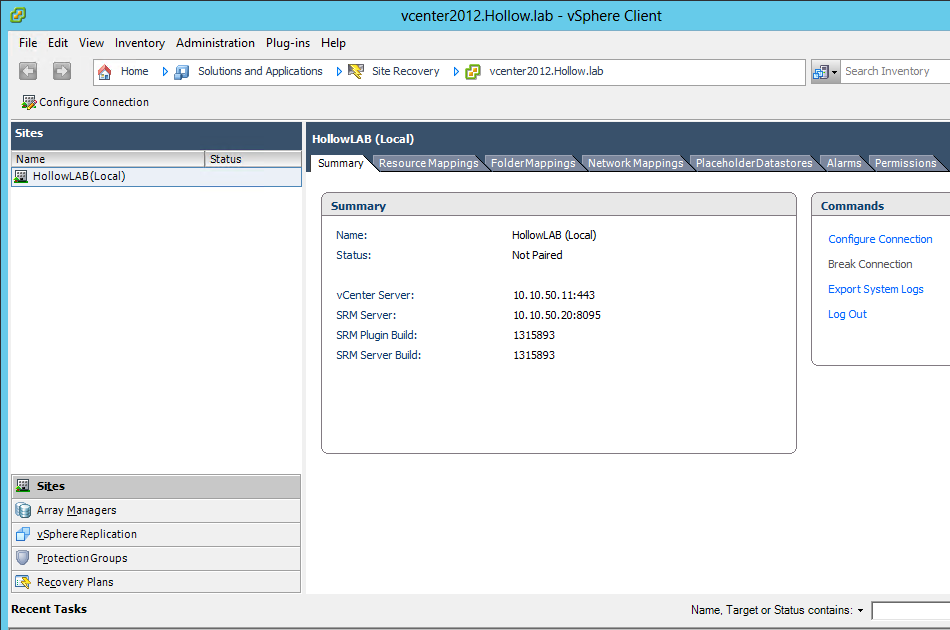 Enter the recovery site information.  This is the server running vCenter at the DR site.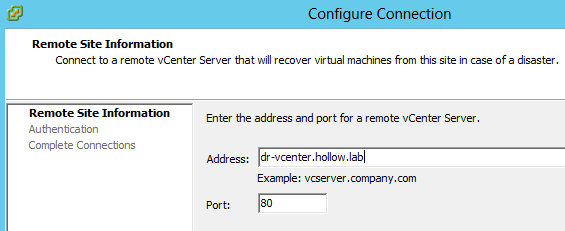 Make sure you have login credentials for the DR site's vCenter server.  Enter your login info.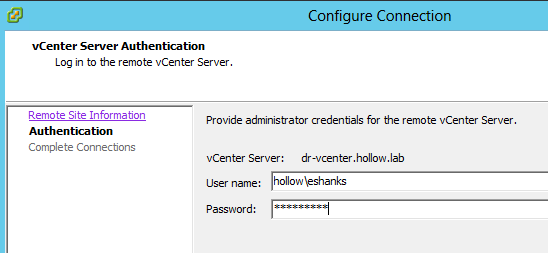 When you have finished entering in the information, SRM will finish the rest.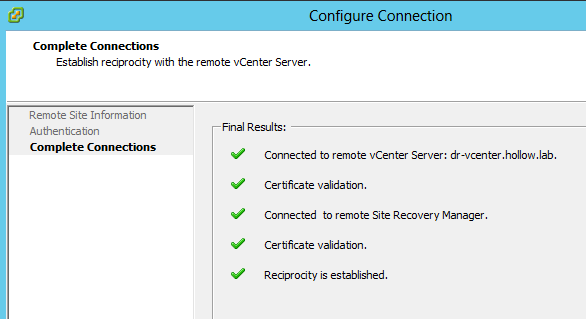 Now you'll see that both vCenter servers are listed under sites.  Next you want to configure mappings.  Mappings are necessary for the recovery site vCenter to know what to do with the virtual machines when a failover occurs.  For instance there is a folder mapping that shows where to put VMs when they are failed over.

Next, the network mappings should be done.  For instance there may be different vlans, vSwitch names etc between the protected site and the recovery site.  This allows you to change the network configs when they are failed over.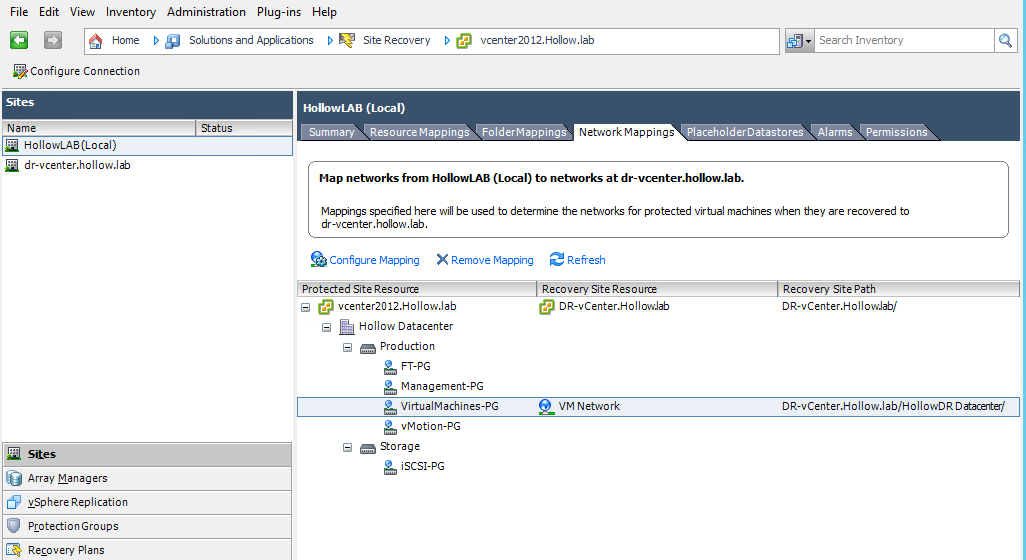 Lastly, you'll need to setup a placeholder datastore.  This is the datastore where the VM lives.  This is only the .vmx file and not the .vmdk files (or virtual disks that are replicated).