vRealize Automation 6 Service Designer and vCO
September 8, 2014
vCAC 6 (now renamed vRealize Automation) allows us to provision more than just virtual machines.  We can also publish vCenter Orchestrator packages.  To do so, we need to configure the Service Designer.
Go to the Administration Tab –> Groups and create a group that will have access to the service designer.  I just used the Domain Admins group, mainly because it's my lab.  Click the dropdown to edit the group properties.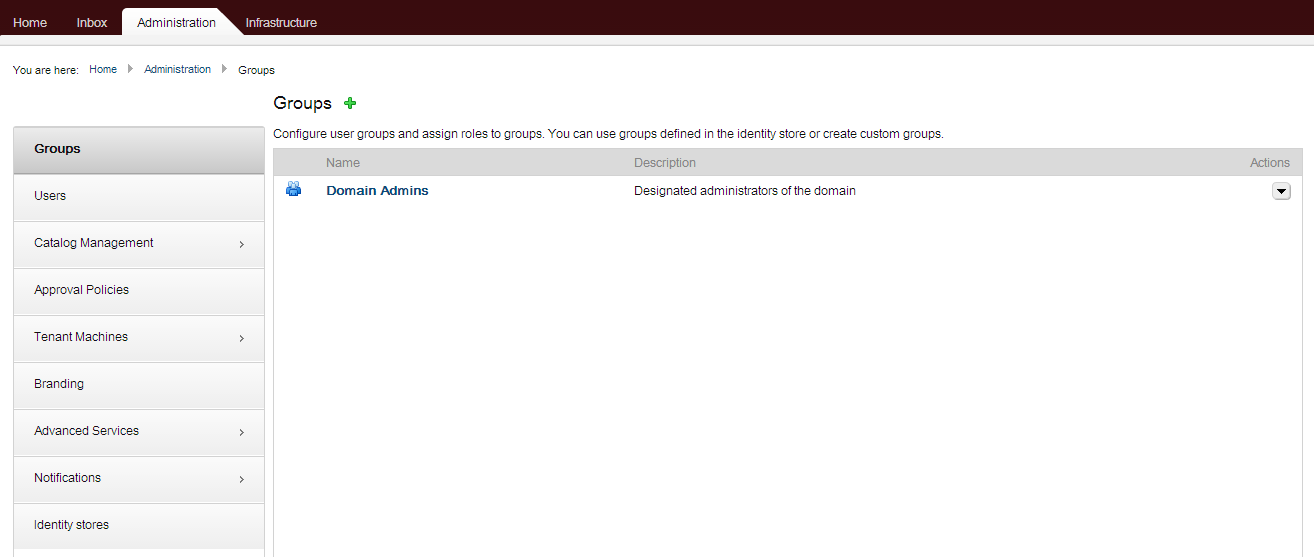 Under the roles, be sure to select Service Architect.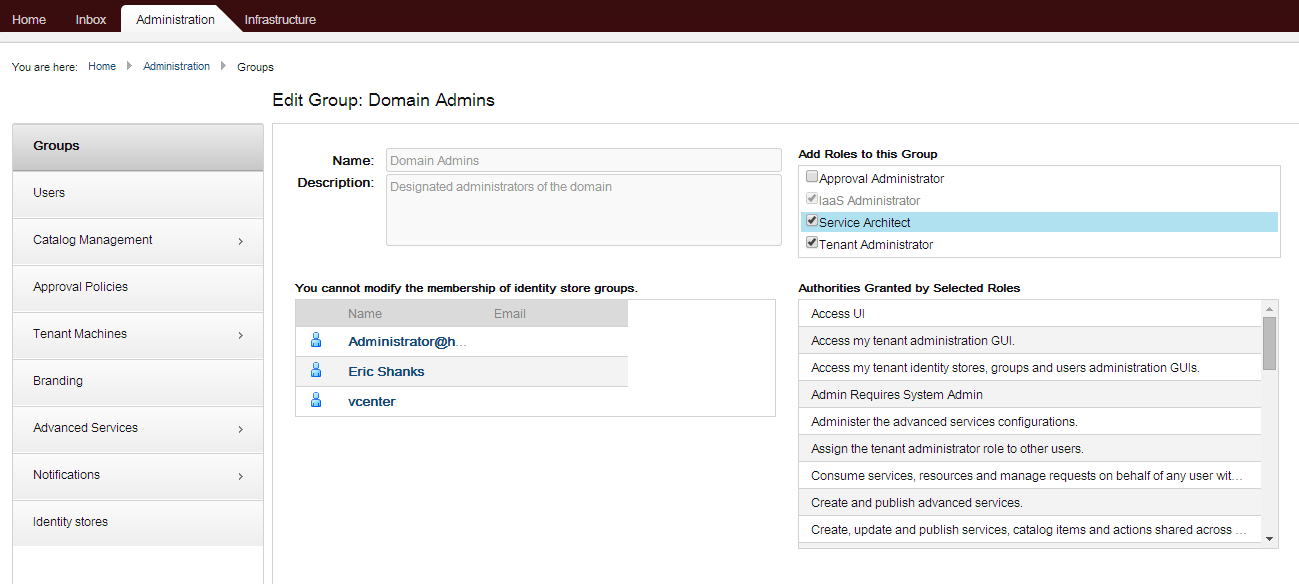 At this point, you should log out and log back in.  The Advanced Services tab won't show up until a user in that group logs in again.  Now we can add a new endpoint such as vCO.  Go to the Infrastructure Tab –> Endpoints.  This time, add a new endpoint for vCO.

My vCO settings are listed below.  If your existing credentials aren't adequate to connect to vCO, then you might need to create some new ones.

Summary
We've now added vCO as an endpoint so in the next post, we can publish one of our vCenter Orchestrator packages.