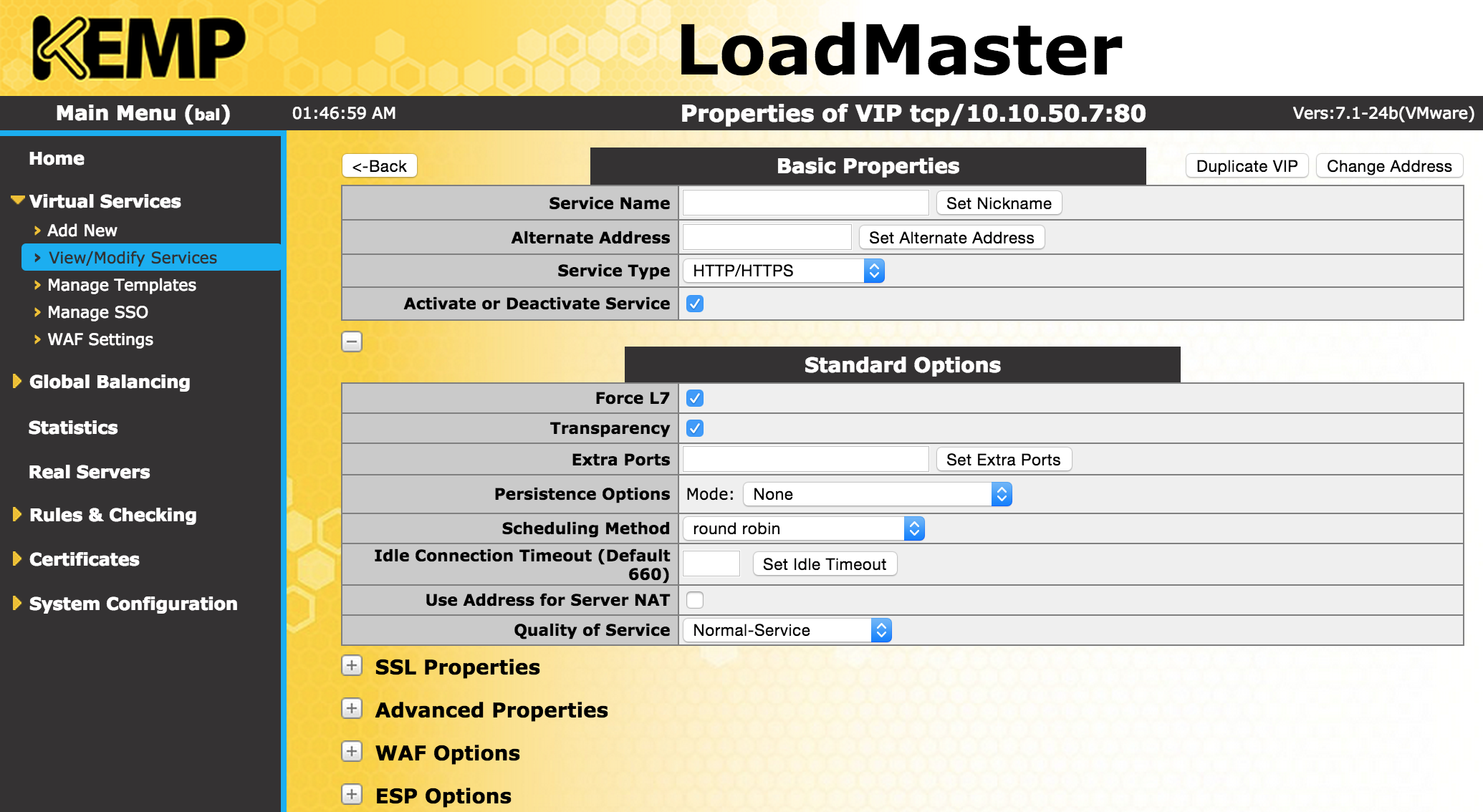 Kemp Virtual Load Balancer for Free!
March 16, 2015
If you're in the market for a Load Balancer and don't mind that it's virtual, check out Kemp's Virtual Load Balancer.  Even better is if you want to try stuff out in your lab because you can get the Virtual Load Balancer for free!  There are some limitations, I mean everyone has to make money some how and theres no reason to buy the cow if you get the milk for free, am I right?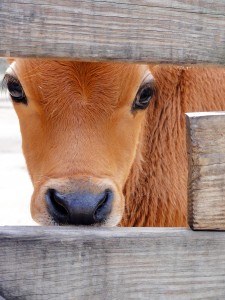 Many times I want to check out some stuff in my lab but a load balancer is usually a luxury I don't have so a very simple version of a common deployment scenario is usually what I settle for.  Not any longer.
Deployment
Super simple to deploy and configure the appliance.  Download an OVF from freeloadbalancer.com and import it into your vSphere environment.  From there, configure some basic settings like IP Address through the console.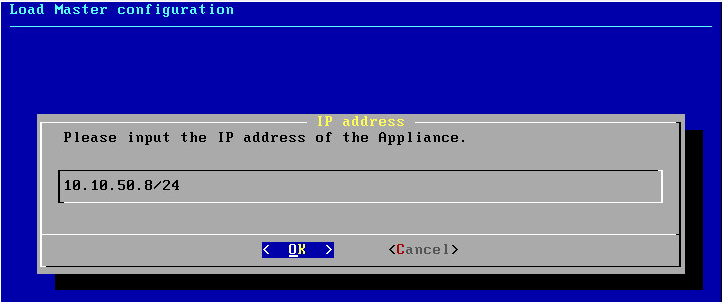 Once done, you'll login to the load balancer from a web page and select the license type.  You'll need to register it with your online account to activate it.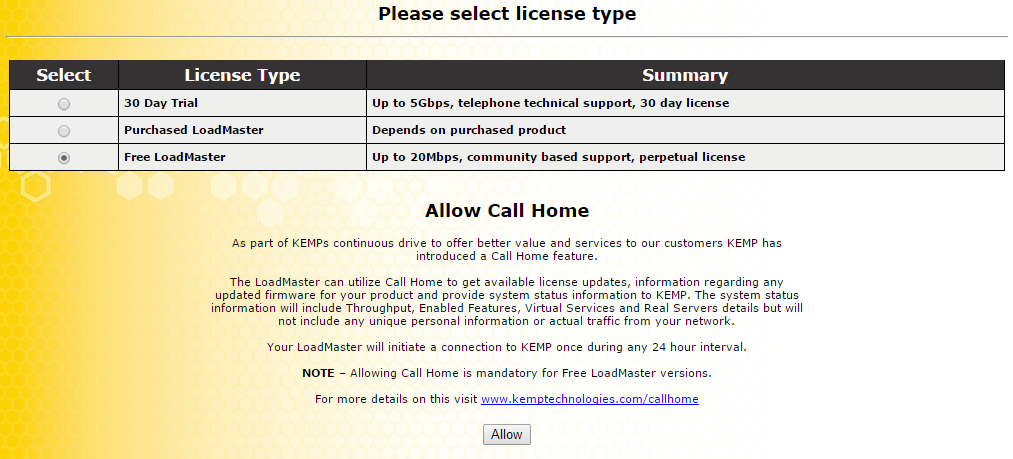 Main Menu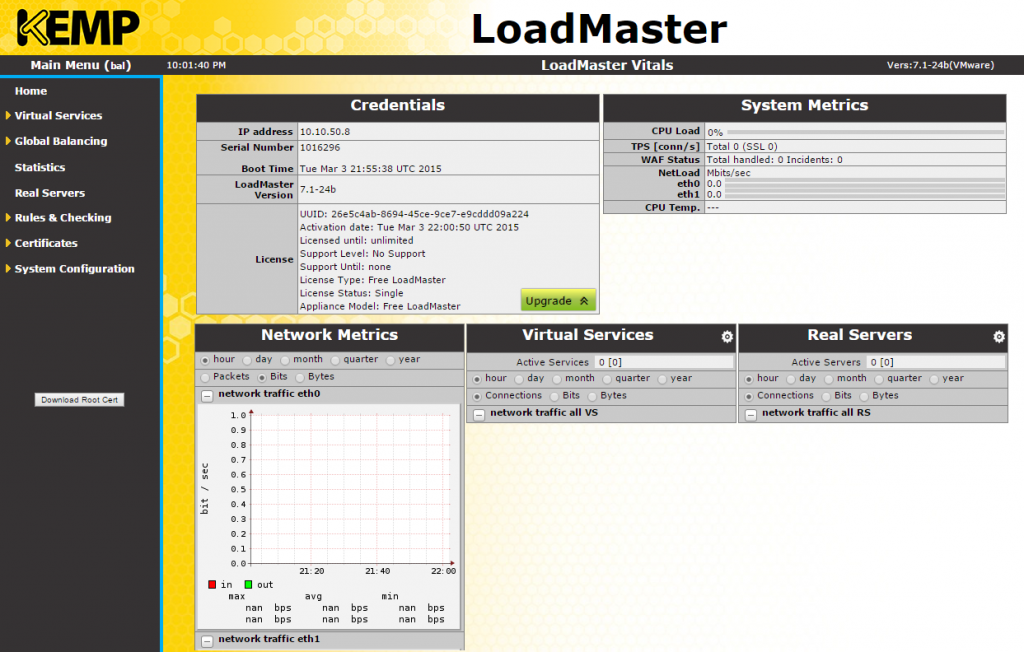 Load Balance Setup
Lets setup a load balanced webpage.  I deployed two web servers each with a very simple web page that displays the name of the server.  Next we setup the load balancer to round robin the connections.
Click on "Add New" under the Virtual Services.  Add a new IP Address.  This is the VIP for our web servers.

Next we can give the VIP a name if we wish, but we need to select a service type.  For this we've picked HTTPHTTPS since it's a web server.  You can modify the scheduling method as well, but I left it at Round Robin for simplicity sake.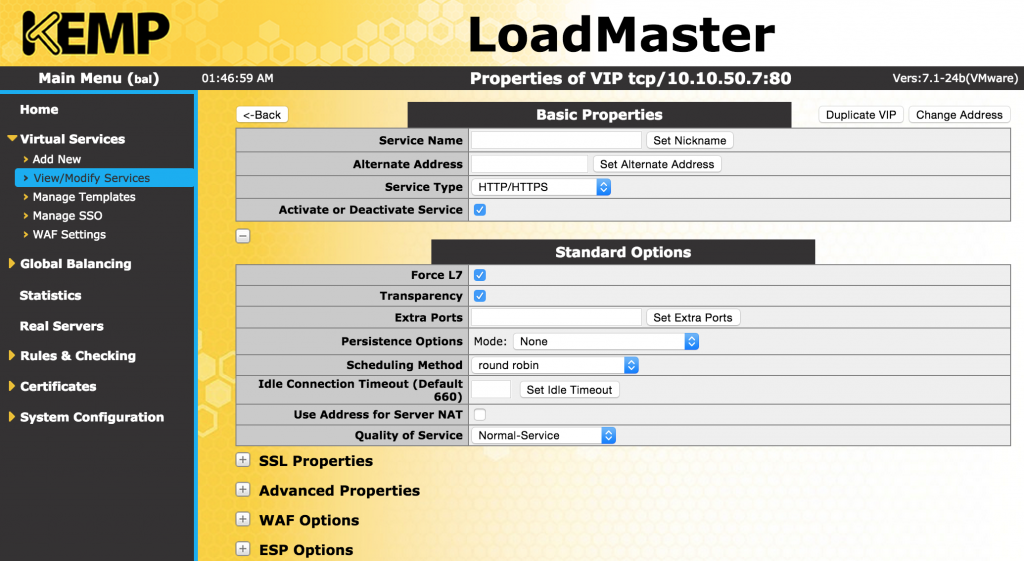 Next we scroll to the bottom of the page to add the "Real Servers".  These are the actual web servers that will be load balanced.  Literally they are "Real Servers" (of course in my lab they are Read Virtual Machines).  I've added the two machines.

Open up a web browser and navigate to our VIP.  You can see from the screenshot below that I can navigate to the VIP and get either of the two Web Servers depending on how the load balancer re-directs us.  

Summary
There are definitely some limitations with the free version of the Kemp Load Balancer, but it's great for a home lab and may work in a pinch for you in other situations.  I could envision this being available at a DR site for a "just in case" solution.  It would be pretty quick to update the licenses to increase the connection count and bandwidth limitations while already having your configurations set.