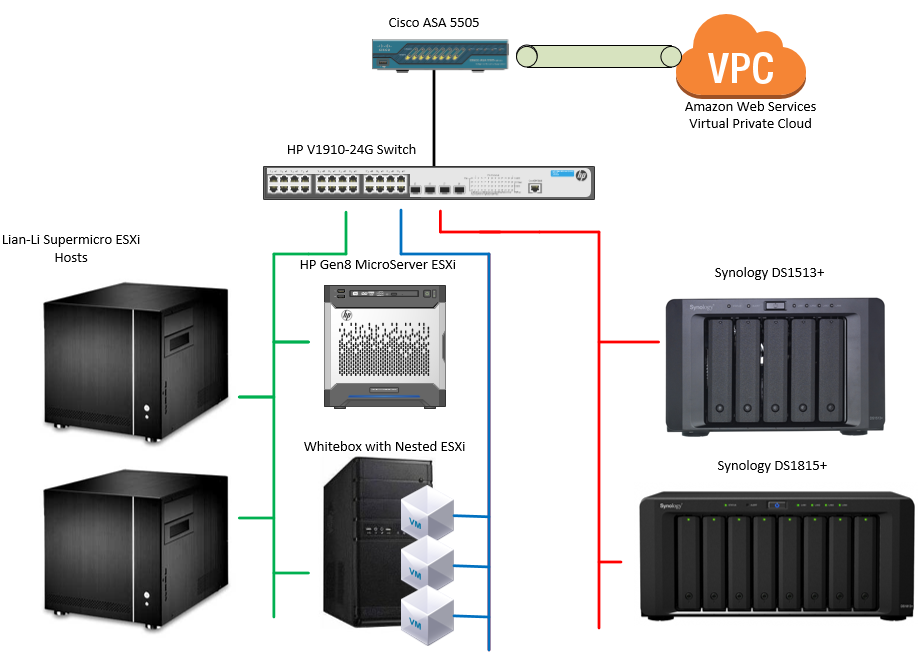 Hollow Lab 2015 – Baby Dragon Hybrid Cloud
March 9, 2015
Many of my daily activities at work now revolve around the idea of a Hybrid Cloud so some of my home lab activities have also followed suit.  I realized it had been a while since I wrote up the particulars of my home lab and I've added some equipment so this gives me a good opportunity to show some of the upgrades.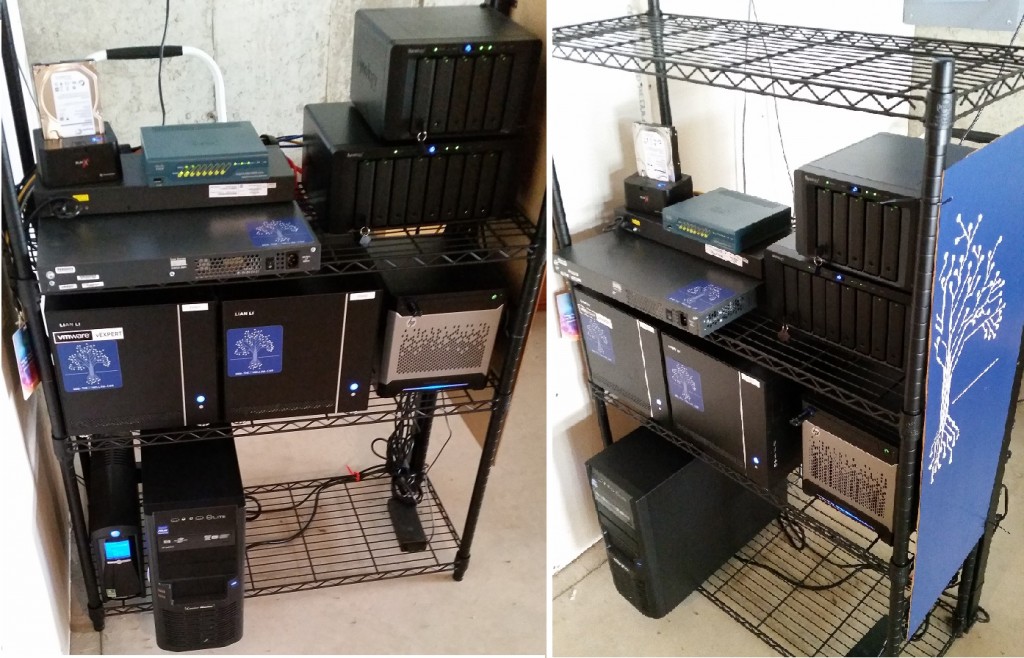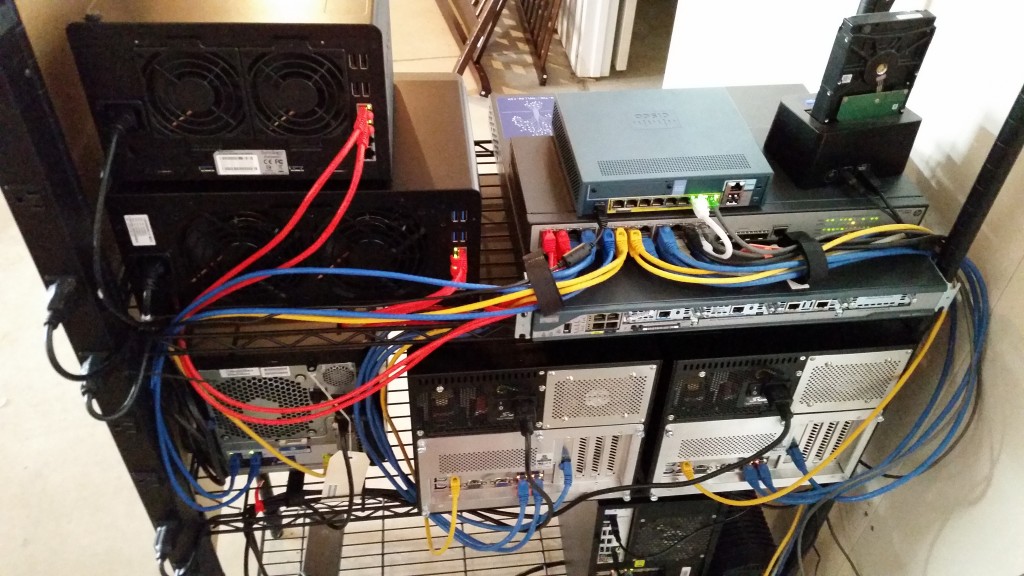 Configuration
The environment consists of four physical ESXi hosts that run most of my virtual machines.  These servers have three nics that handle all of the virtual machine traffic and the NFS Storage traffic to a pair of Synology NAS devices.
A fourth host runs Microsoft Windows on bare metal with 32 GB of RAM, and inside that are three ESXi hosts running inside of VMware Workstation.  These ESXi hosts are used for testing things without affecting my management servers.  For instance, since ESXi is virtual, a quick clone and host profile can build a host very quickly for testing VSAN, spinning up a DR Site or just adding hosts for an endpoint for vRealize Automation.
A Synology DS1815+  is my primary shared storage device with four 4TB spinning disks and a pair of 240GB SSDs as cache.  A second Synology DS1513+ is used for ISOs and virtual machine backups and photos.
A Cisco 5505 ASA is my firewall and it provides Anyconnect VPN Access as well as a Site-Site VPN to Amazon Web Services for a vRealize Automation Endpoint.
Lastly, an HP v1910-24G switch ties everything together with some layer3, and LACP capabilities.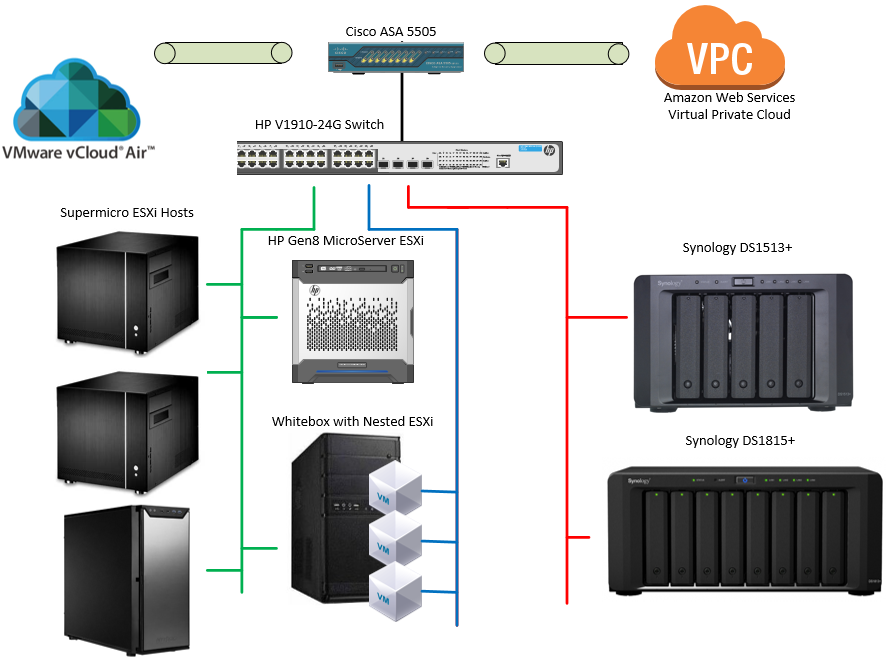 Hybrid Cloud
It's not a Hybrid Cloud without a Private Cloud, a Public Cloud some Automation and a Catalog.  Also, if you want some nice instructions on setting up vRealize Automation with Amazon Web Services, check out Kendrick Coleman's blog.  He's got a great series on the whole setup.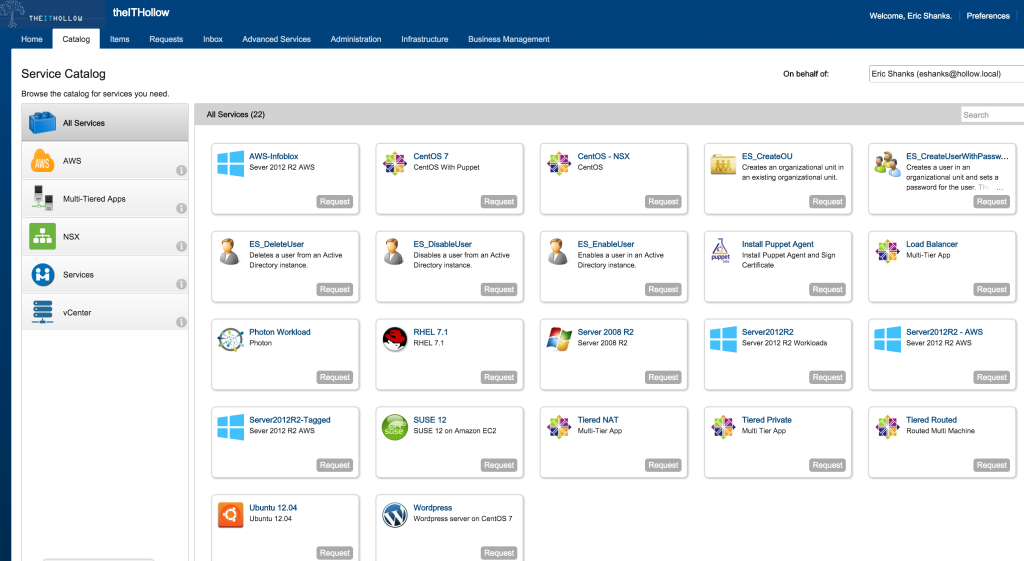 Parts List
ESXi Servers – Quantity 2
ESXi Server – Quantity 1
ESXi Server – Quantity 1
Nested ESXi Host – Quantity 1 (Used for a DR Site, or vRealize Automation Endpoint Cluster)
Storage Arrays
Networking Equipment