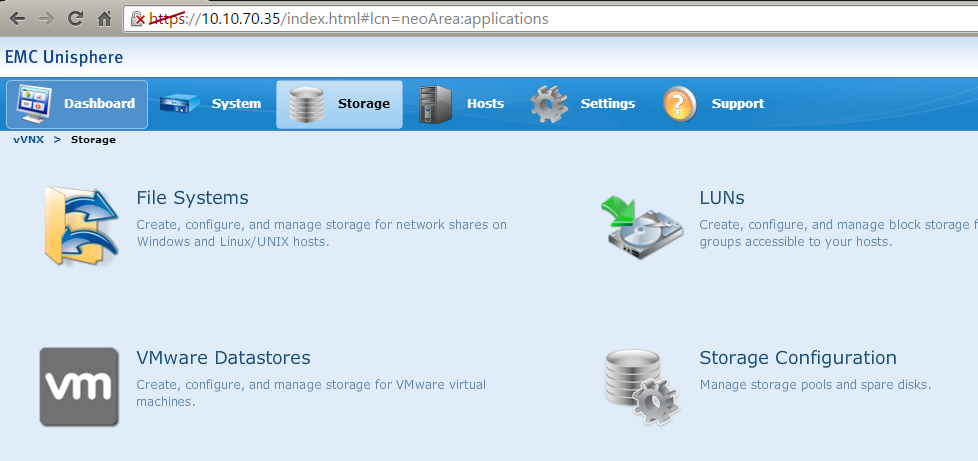 EMC vVNX for your Home Lab
May 12, 2015
Last week was packed full of announcements since Microsoft Ignite and EMC World were two large trade shows happening simultaneously.  One announcement that excited me was a free virtual storage appliance from EMC.  The appliance has the same look and feel of a VNXe but is completely virtual. You know what that means?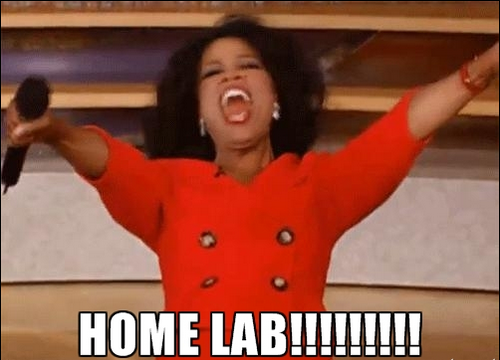 If you're like me, you like to tinker with things in a lab environment so as to not destroy a critical production network.  Also, if you happen to write posts on things like VMware Site Recovery Manager, you'll want to have a storage array that can replicate to a second one.  That leaves you with the Netapp Simulator or the HP StoreVirtual appliance unless you want to actually buy two storage arrays.  (That ain't cheap).  Well, now we have the EMC vVNX.
Installation
Download the Appliance from the EMC Site. The installation is a very simple OVA deployment for your vSphere environment.  Be cautious though, this appliance wants 2 vCPU and 12 GB of memory which can be taxing on a home lab.  You'll also map a management NIC to a portgroup and two data ports to two additional port groups.  Once you've deployed the OVA, open a web browser and go to the IP Address of the appliance.
Login with the default username and password.
Username: admin , Password: Password123#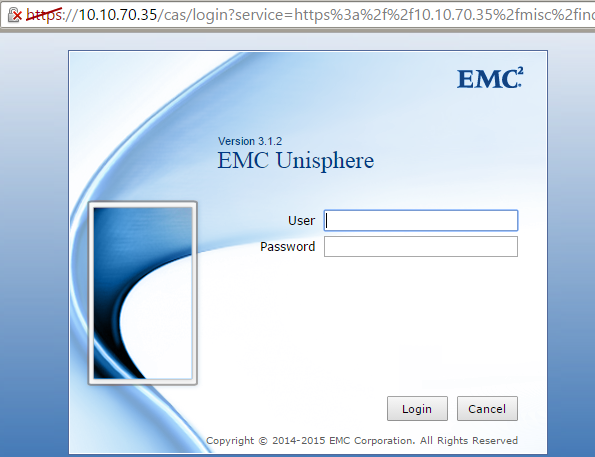 Once you login, there is a nifty little wizard to get you started.  Click Next to get going.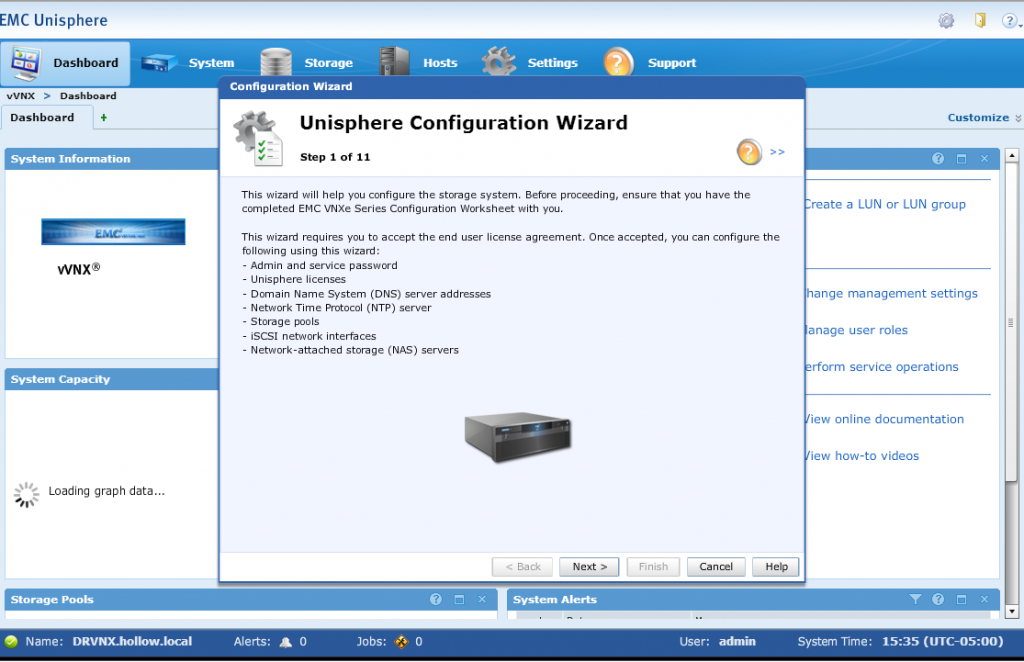 Read and accept the End User License Agreement.  (Pop Quizzes happen sometimes, Be ready to answer questions about the EULA)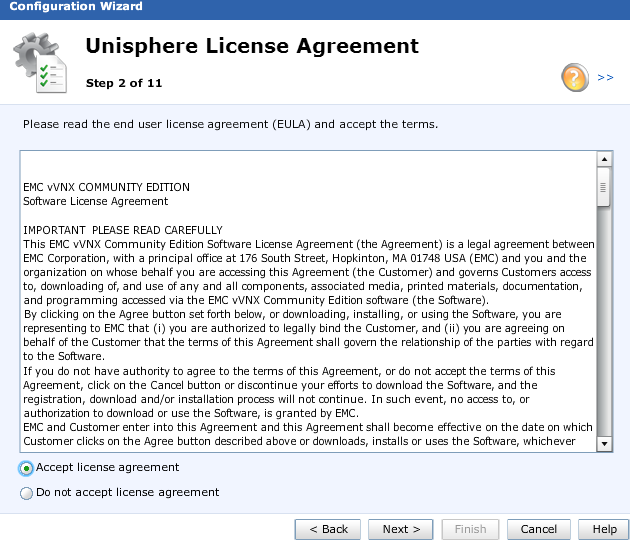 Change the default password.  Always a good idea.  Click Next.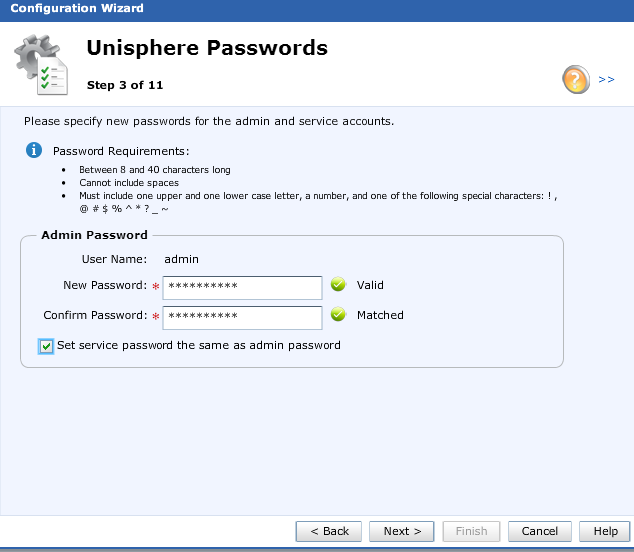 Go to the EMC Support site and enter the System UUID in the portal.  This will generate a license file to allow for full functionality of the storage appliance.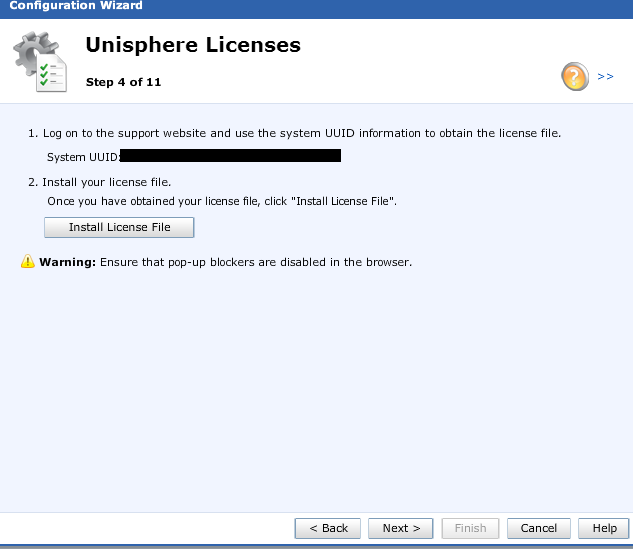 Add DNS Servers and click next.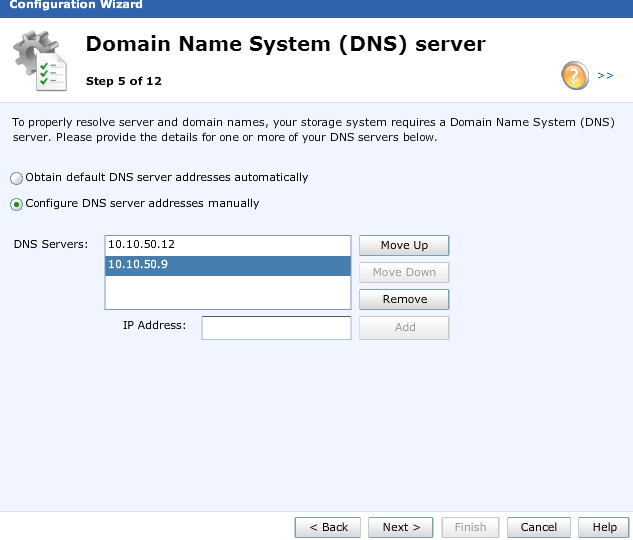 Add a time server and click next.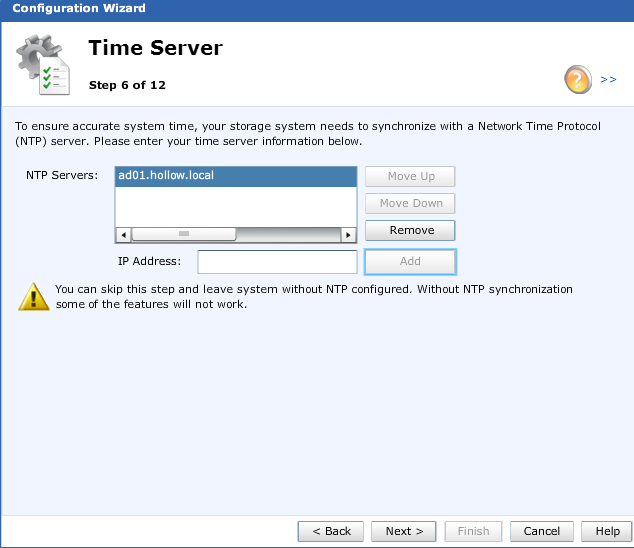 Stop!  When you get to the disk configuration take a second and add a new virtual disk to the vVNX array in vSphere.  The disk you add will be the disk used to create a storage pool.  If you don't add a virtual disk to the appliance, no pools can be created.  Once you've added the disk, click the "Create Storage Pools" button.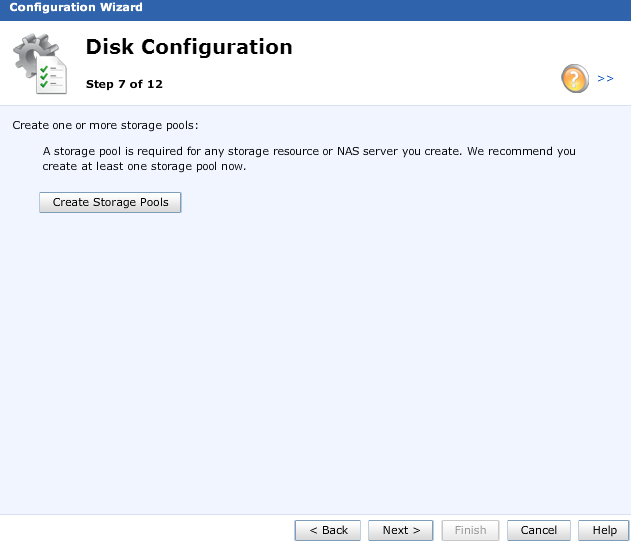 Give the pool a name.  This is my Disaster Recovery appliance so I called it DRStoragePool.  (Clever don't you think)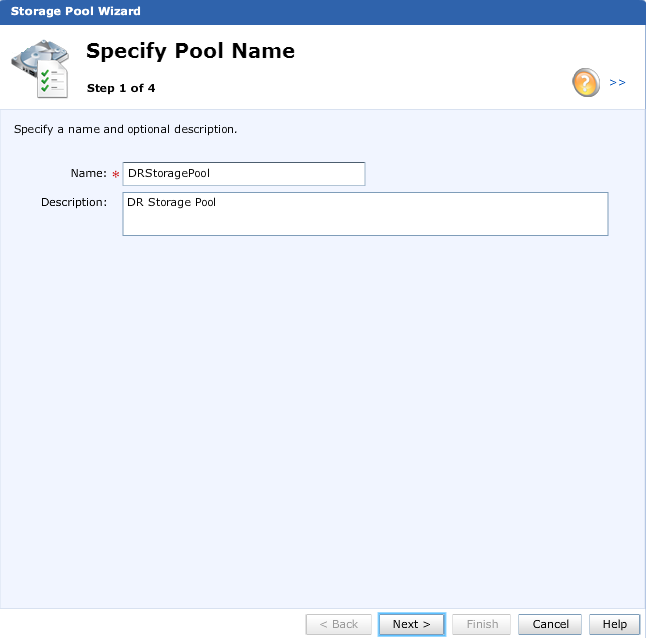 Select the disk that you added earlier.  You'll also select a tier.  This could be important if you've got both SSD virtual disks assigned, as well as spinning disks.  In my case all of the virtual disks I've added are tiered on my Synology Storage Array so I just picked capacity.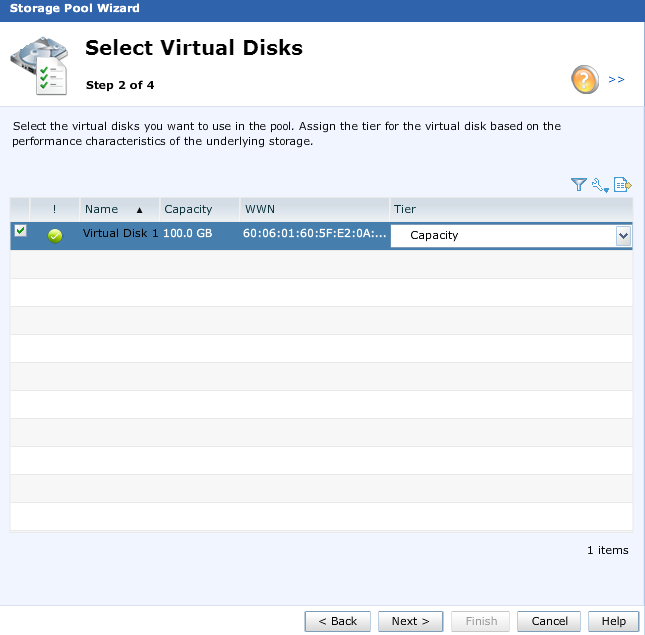 Review the summary screen and click Finish.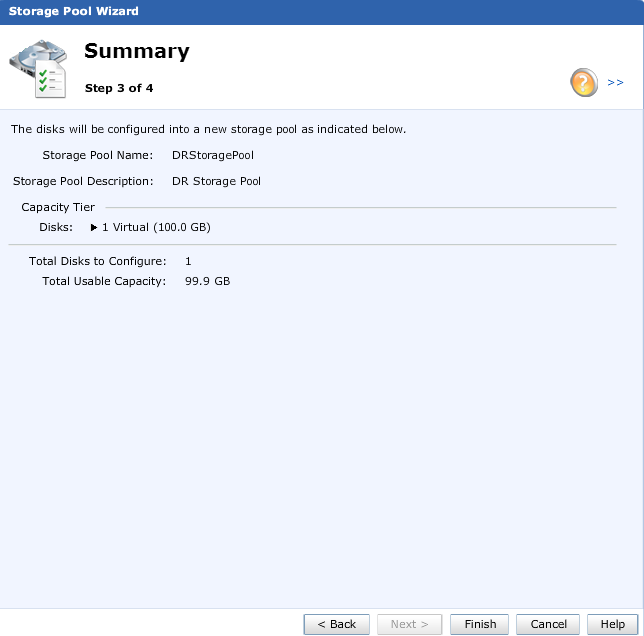 Add any iSCSI interfaces that you want to use.  I plan on using NFS so I just clicked next.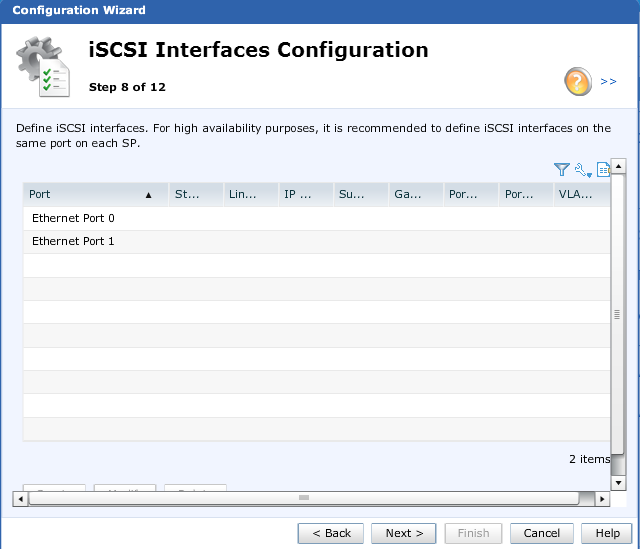 Add a NAS Server if you plan to use NFS.  (Like I am)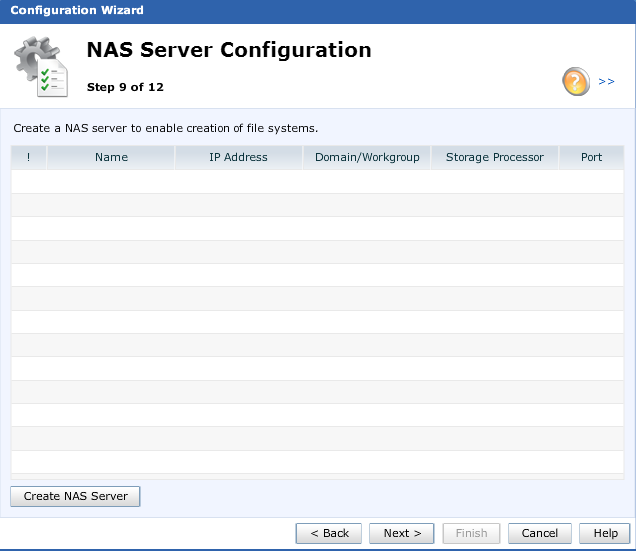 Give the NFS Server a name and point it to a storage pool created earlier.  Enter an IP Address for the NAS appliance and click next.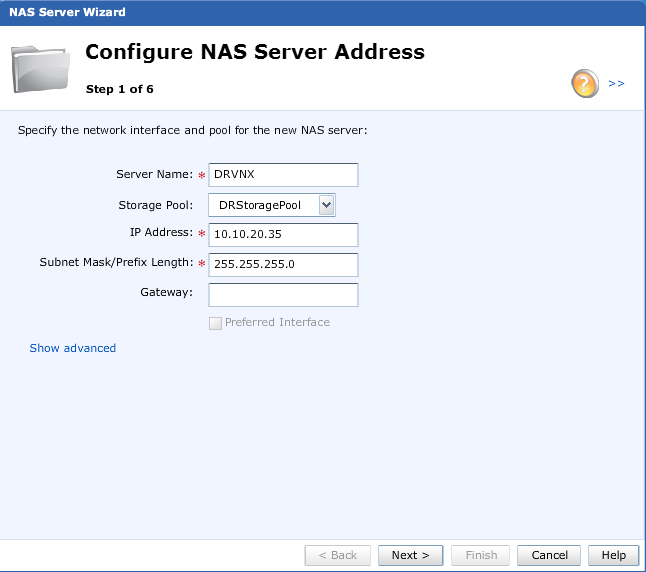 Select NFS and I've added NFSv4. (Hey, a kid can dream right?)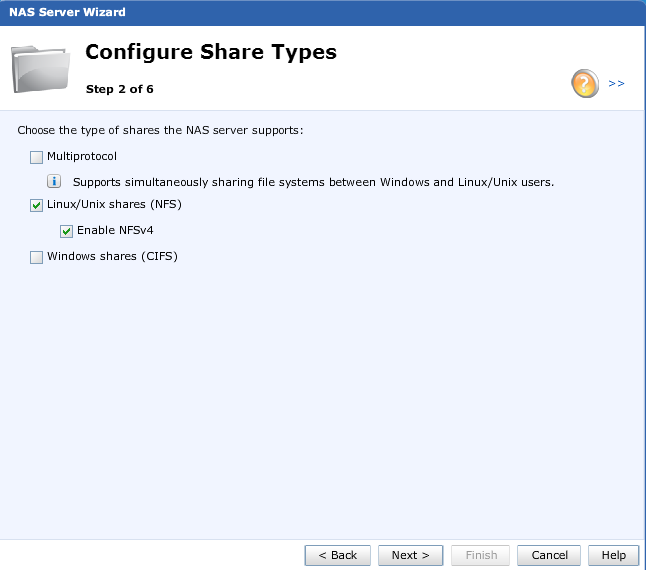 Choose wheter to use the Unix Directory Service or not.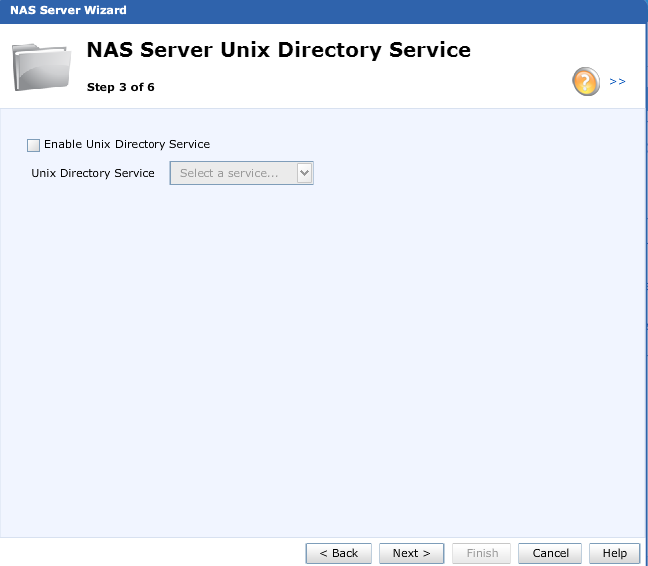 Enable DNS or skip this step.  Click next.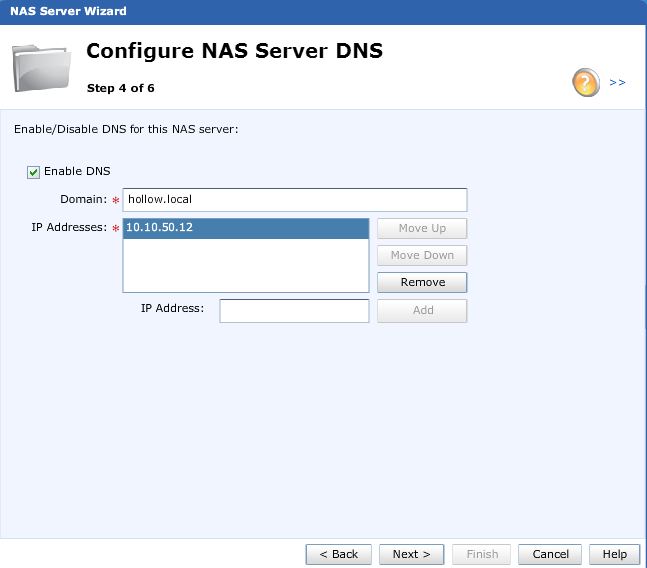 Review the summary screen and click Finish.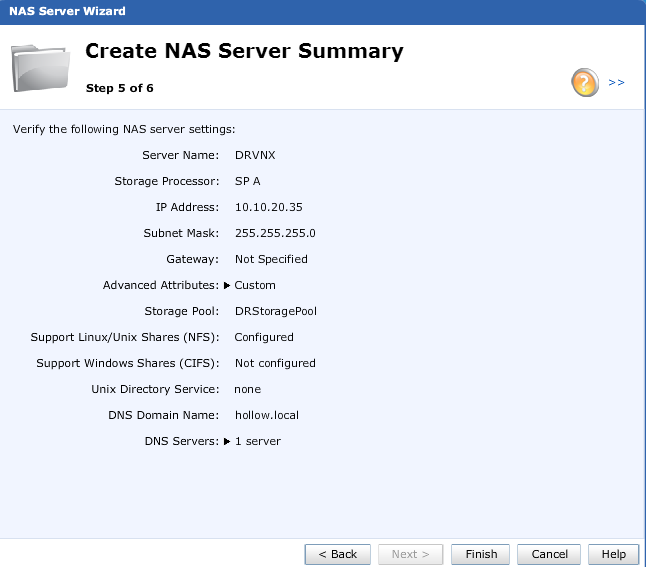 Back to the original wizard, we can choose to setup replication interfaces.  I skipped this step and will revisit it later if I need it.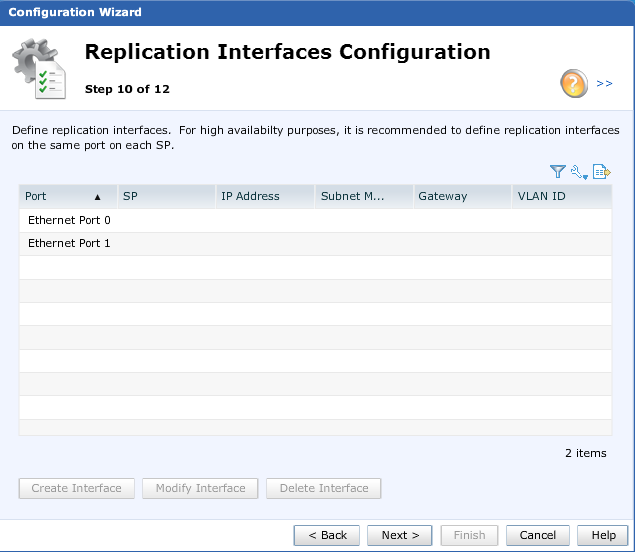 Review the Summary screen and click Finish.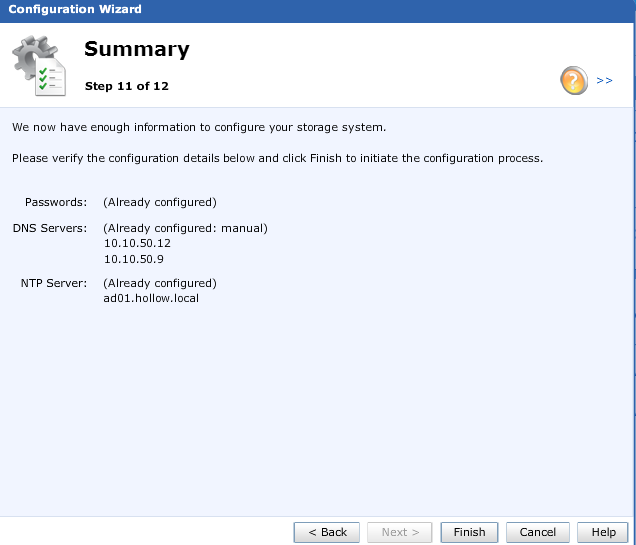 vSphere Configuration
Now that the initial setup we can add some VMware Datastores.  Click on the Hosts tab, and then the VMware Hosts section.  Click the "Find ESX Hosts" button.  Add either an IP Address or DNS name of either individual ESXi hosts or vCenter.  Then, click "Find".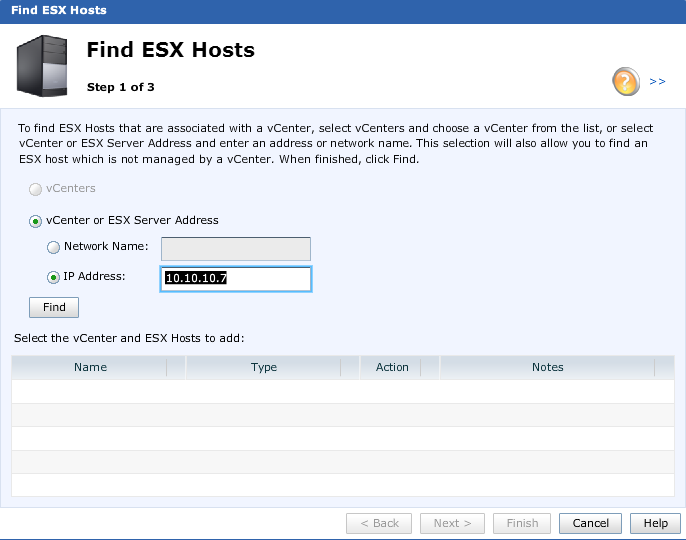 Enter credentials for the host or vCenter.  Click OK.  Afterwards review the summary screen and click Finish.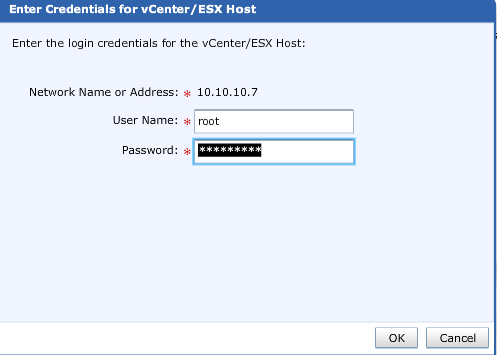 Click the Storage Tab and choose "VMware Datastores".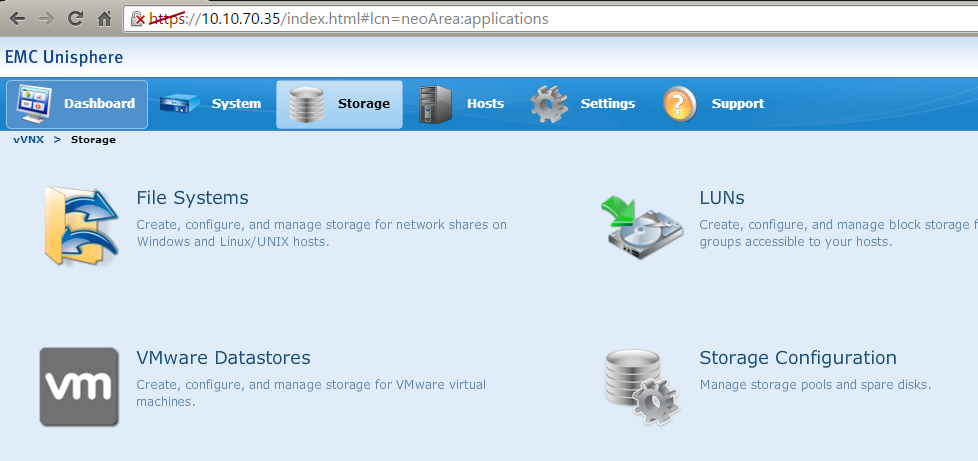 A new wizard opens.  We'll select the type of datastore (VMFS for iSCSI or NFS for NAS).  I've also enabled Deduplication and Compression. Click Next.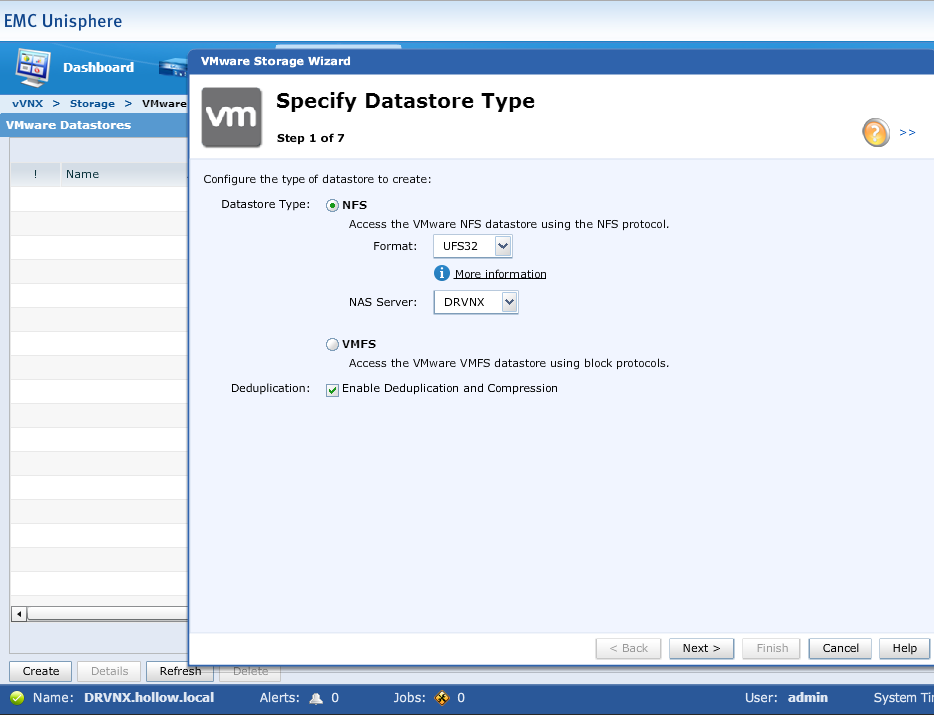 Give the datastore a name and description.  Click Next.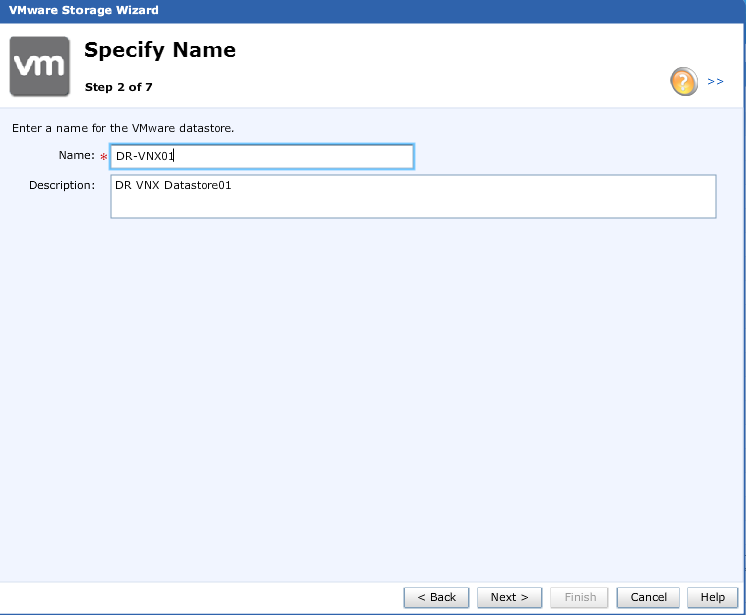 Select the storage pool for this datastore to live on.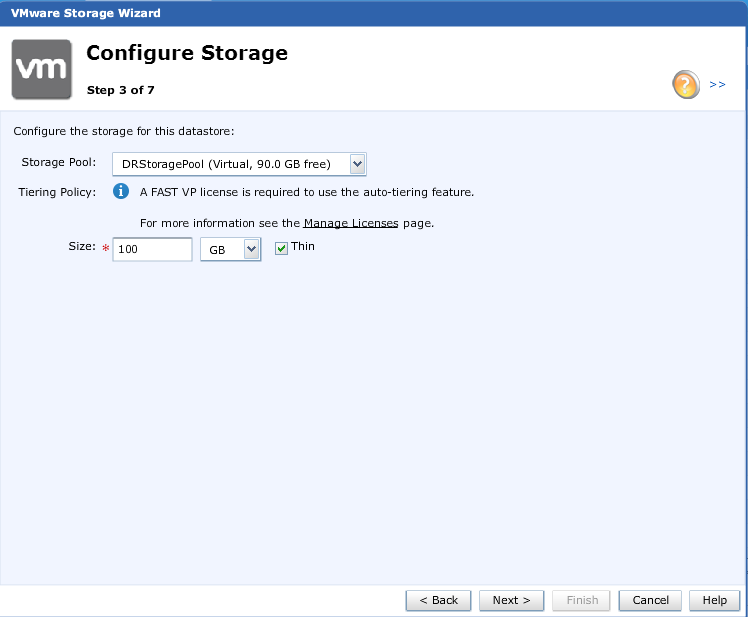 Configure a snapshot schedule if it tickles your fancy.  I skipped this.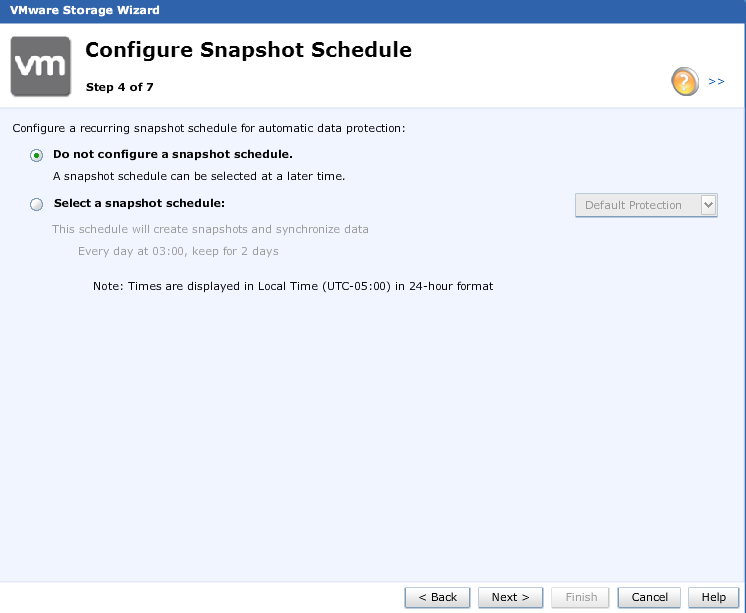 Select the hosts that will have access to this datastore and change the access to ReadWrite, allow Root.  Click OK.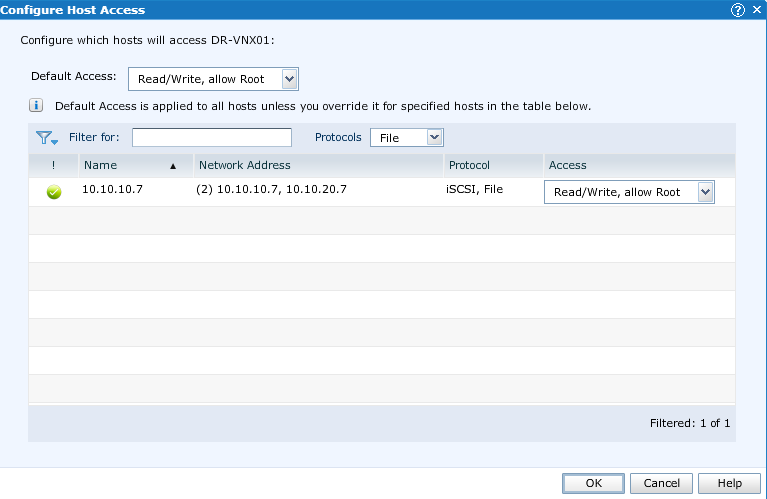 After the configuration finishes, it will create the NFS mount point and login to the hosts specified to add the datastore for you automatically.  Now you're off and running with a new virtual storage appliance in your lab.