Unbelievable Gift for the Home Lab
December 19, 2016
If you follow me on twitter, you've probably seen a little bit of back and forth between myself and a Seattle fellow named Jason Langer. Jason and I have known each other for several years now over social media channels due to our similar interests in VMware technologies. I usually run into Jason only once a year at VMworld, but it's one of these situations where I feel like we chat often enough just because of twitter conversations.
In any case, Jason and I both have home labs to test out software or strategies that we use for work. Now, a home lab is for sure a luxury because they're not cheap, but in Jason and my case, really useful for testing out new strategies and getting our hands dirty. Home labs in the VMware circles are one of those things where the bigger toys wins. Much like some guys brag about how big the engine of their car is or something. Home labs are the geeks version of, "I've got the cooler toys" game.
This year at VMworld, Jason had decided to take this game up a notch and was taunting me about not having 10 gigabit networking in my lab. He had been posting things on twitter to needle me about this missing functionality. Enough that even other AHEAD colleagues of mine, and random twitter followers would tease me about only have 1 gigabit in my lab. Jason even posted pictures of my logo, with 10GbE switches during VMworld.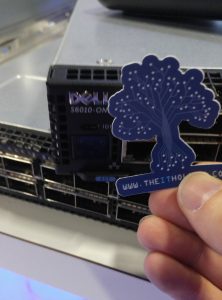 This was all good natured fun. I could've purchased a switch, but didn't have a great reason to add 10 gigabit networking to my lab other than to rub it in Jason's face so I ignored it. Well a few weeks ago, right before the Holiday season, a package arrived on my door step. You guessed it, it was a 10 gigabit switch. It turns out that Jason got my address somehow (creepy) and sent me a switch that perhaps he had no need for anymore.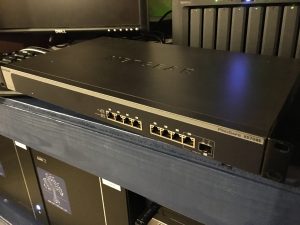 What an incredibly thoughtful gesture, but I can't say that I'm totally surprised. Like Jason, I've met plenty of great people in the VMware or VMUG community that are really willing to help each other out and teach, as well as sometimes drop a 10 GbE switch on their doorstep.
I added the switch to my home lab (After getting some 10 GbE Nics and a power cable. You'd think he could've taken care of that wouldn't you?) and I've got some pretty fast vMotion's happening now.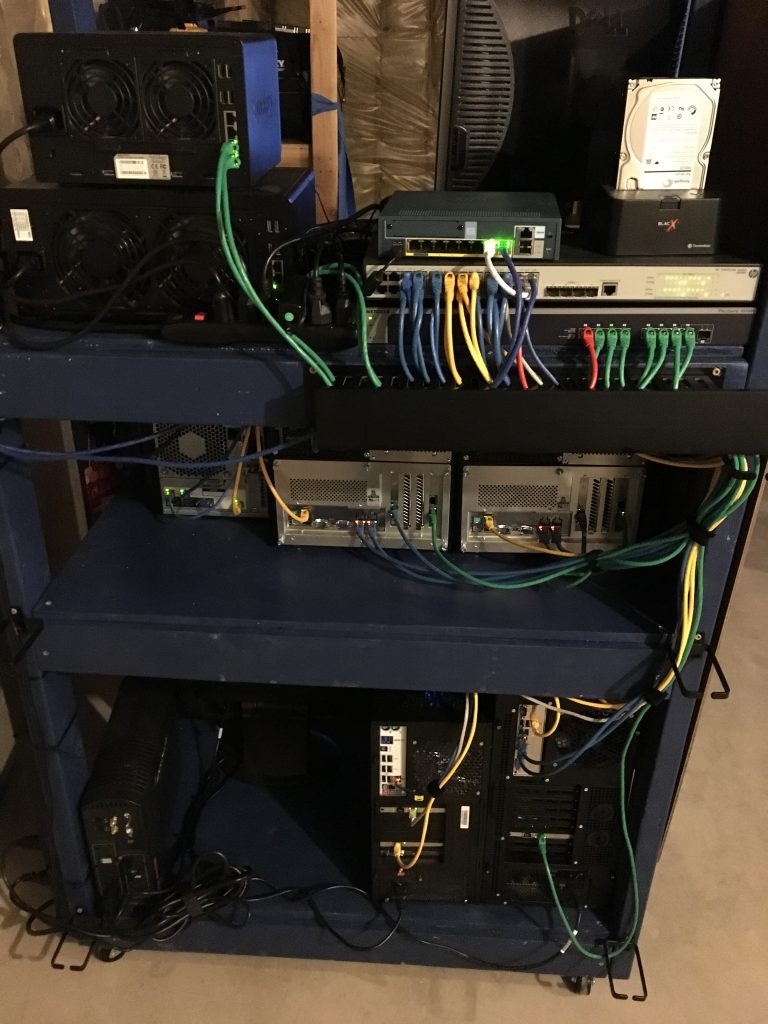 I replaced some of my cables with a green color scheme to denote my storage and vMotion networks on 10 GbE. The Synology arrays are not 10 GbE but it seemed to make sense to plug them into the 10 GbE switch since I could only afford a few 10 GbE NICs for servers and had empty ports. The Netgear XS708E switch will auto sense so it worked well.
In response to Jason's generous gift, I've decided to donate $700 of theITHollow.com's revenue towards Lake County PADS. PADS is an organization that helps the homeless get on their feet, give them a warm place to stay and help them with job placement and interviews. Thanks Jason, Happy HollowDays to you, your family and theITHollow.com readers.